In today's fast-paced digital world, having a high-converting B2B website is more critical than ever. It serves as the face of your company, the first point of contact for potential clients, and the ultimate tool for generating leads and driving sales. But how can you ensure that your website stands out from the competition and captures the attention of your target audience? By reading this article, you'll learn how Cyphon's expertise in CRO can help your business increase conversions and drive quality leads. Let's get started
Several website practices can help optimize a B2B site for conversion rate optimization, including:
First of all, understand your target audience:
One of the most important factors in driving B2B conversion rates is understanding your customers.
This means knowing who you are talking to and what your website needs to include in order to appeal to them. While flashy design may be visually appealing, it is not necessarily the most important aspect in driving conversions.
Instead, it is crucial to focus on what your target audience needs and wants, and tailor your website and messaging accordingly. This includes understanding their pain points, their goals, and the solutions they are seeking.
Once you know what your visitors need when they are on your website, moving to the following tactics:
Clear and concise calls to action

that encourage visitors to take the next step (e.g., filling out a form or contacting the company for more information).

Easy-to-use navigation

that allows visitors to find the information they're after—quickly.

Responsive design

that ensures the website looks and

functions

correctly on a variety of devices, including smartphones and tablets.

High-quality content

that educates and informs visitors about the company's products and services and demonstrates the value they can provide.

Trust signals

, such as customer testimonials and security badges. These help build confidence and credibility with visitors.

A/B testing

and other optimization tools allow marketers to fine-tune the website and identify the most effective elements in driving conversions.
B2B websites are unique in that they often deal with long sales cycles and high ticket prices. Many B2B companies focus on generating leads as their main goal, but there are also SaaS companies that prioritize demo requests, trials, and account signups.
Additionally, there are also B2B marketplaces that connect businesses to buy and sell products or services.
In this article, we've curated a list of 30 B2B websites across these three categories to provide inspiration for improving conversion rates.
Whether you're looking to drive more leads, demo requests, or facilitate business transactions, these websites offer a range of approaches to consider for your own B2B website.
Jump to:
30 Top B2B Websites for Conversion Rate Inspiration
1. Alibaba

Alibaba.com is an excellent example of a B2B website that excels in conversion rate optimization. As a B2B marketplace connecting retailers to Chinese manufacturers, Alibaba is a go-to destination for many online businesses and Amazon businesses seeking a wide range of products made-in-china.
The website is user-friendly and makes it easy to search and filter for specific products. Alibaba also includes helpful reviews and information on its product pages to assist buyers in finding the right sellers.
2. Asana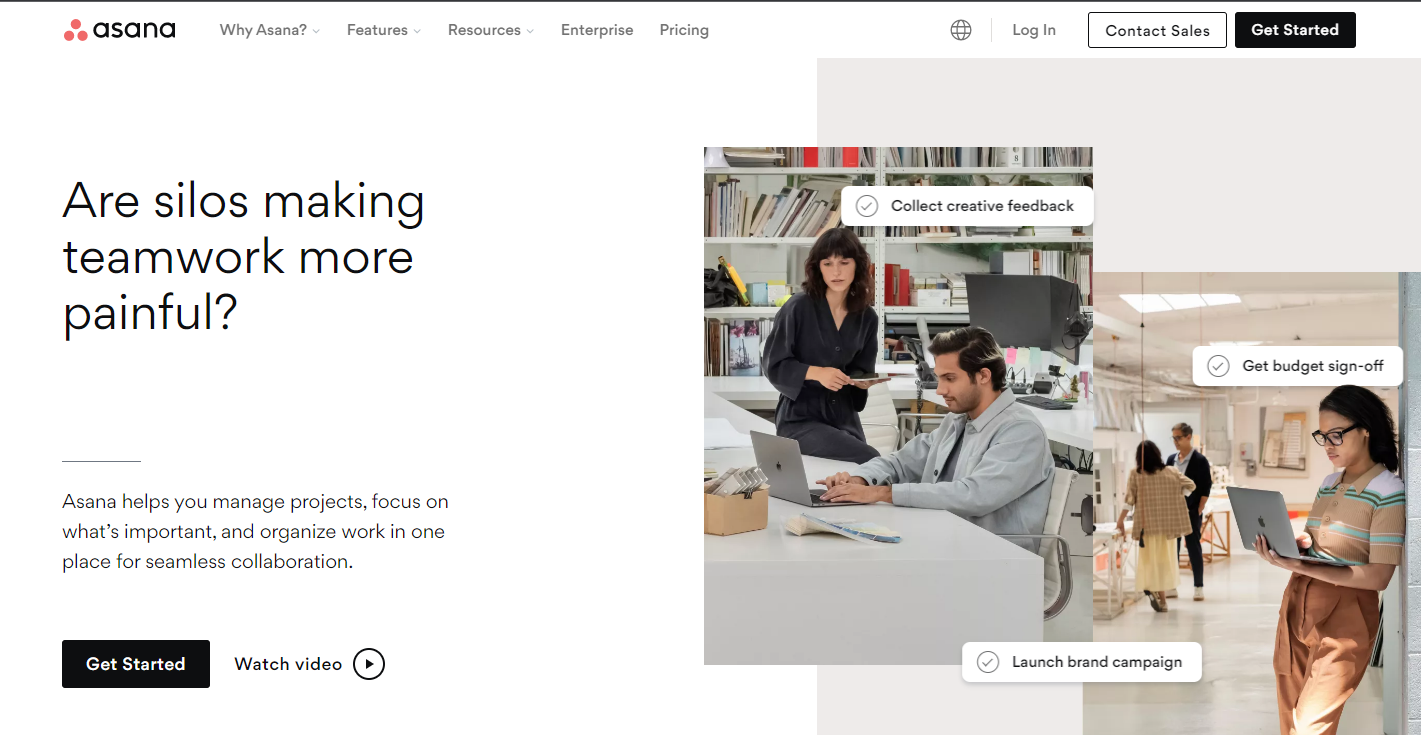 Asana is a project management SaaS company. It has clear value proposition messaging throughout the homepage, explaining the benefits of using the platform for project management.
The messaging is complemented by customer testimonials, which further add to the trust and credibility of the company. Asana's clean design and focus on the customer journey make it a strong example of effective conversion rate optimization for B2B websites.
3. Fiverr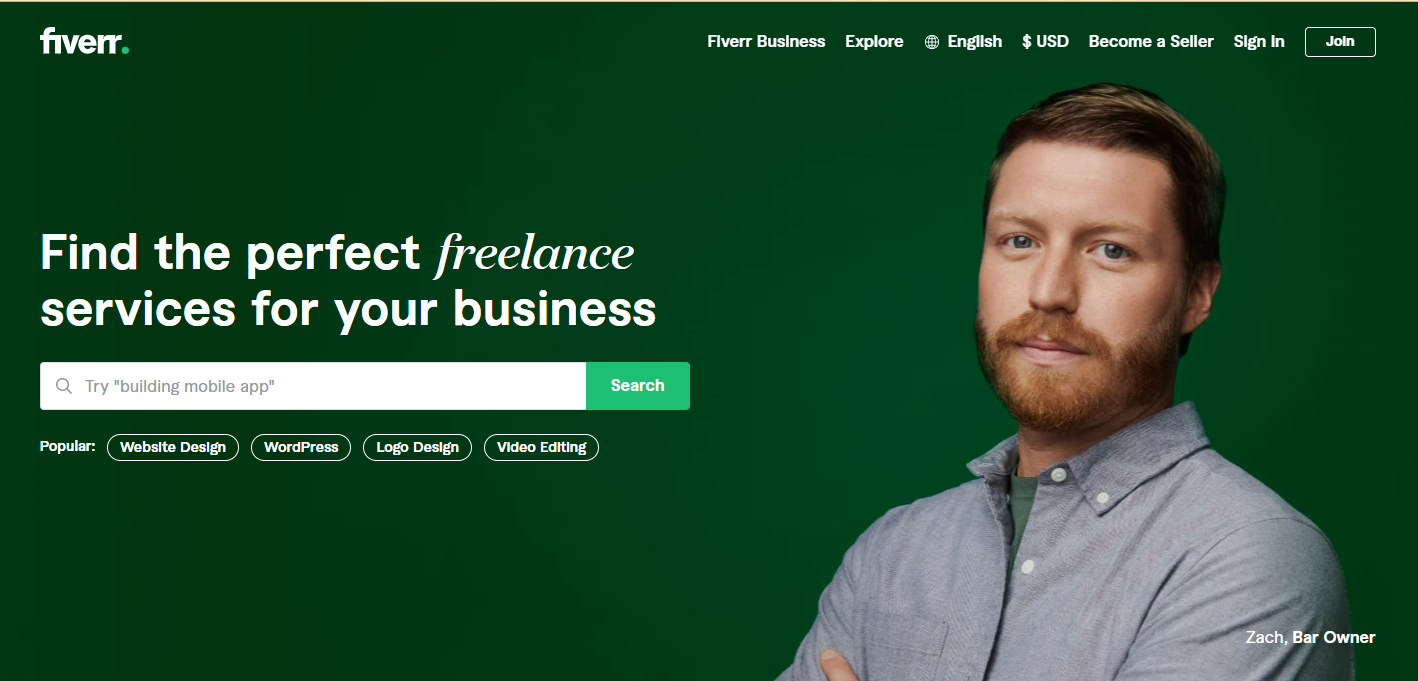 Fiverr (fiverr.com) is a popular online marketplace that connects startups and businesses with freelancers and other service providers for a variety of tasks and services. While it is not the first company to offer this type of service, it has quickly become one of the fastest growing and most successful in the industry.
One reason for Fiverr's success is its ability to understand the needs and priorities of small businesses.
The company's rating and tracking system for freelancers takes into account factors that are important to small business owners, such as responsiveness, quality of work, and low starting prices.
By highlighting these qualities and making it easy for businesses to find and connect with the right freelancers, Fiverr has become a go-to resource for companies looking to outsource tasks and services.
Overall, Fiverr's understanding of its customers and focus on the information that is most relevant to them is a key factor in its success as a highly converting B2B website.
4. Hubspot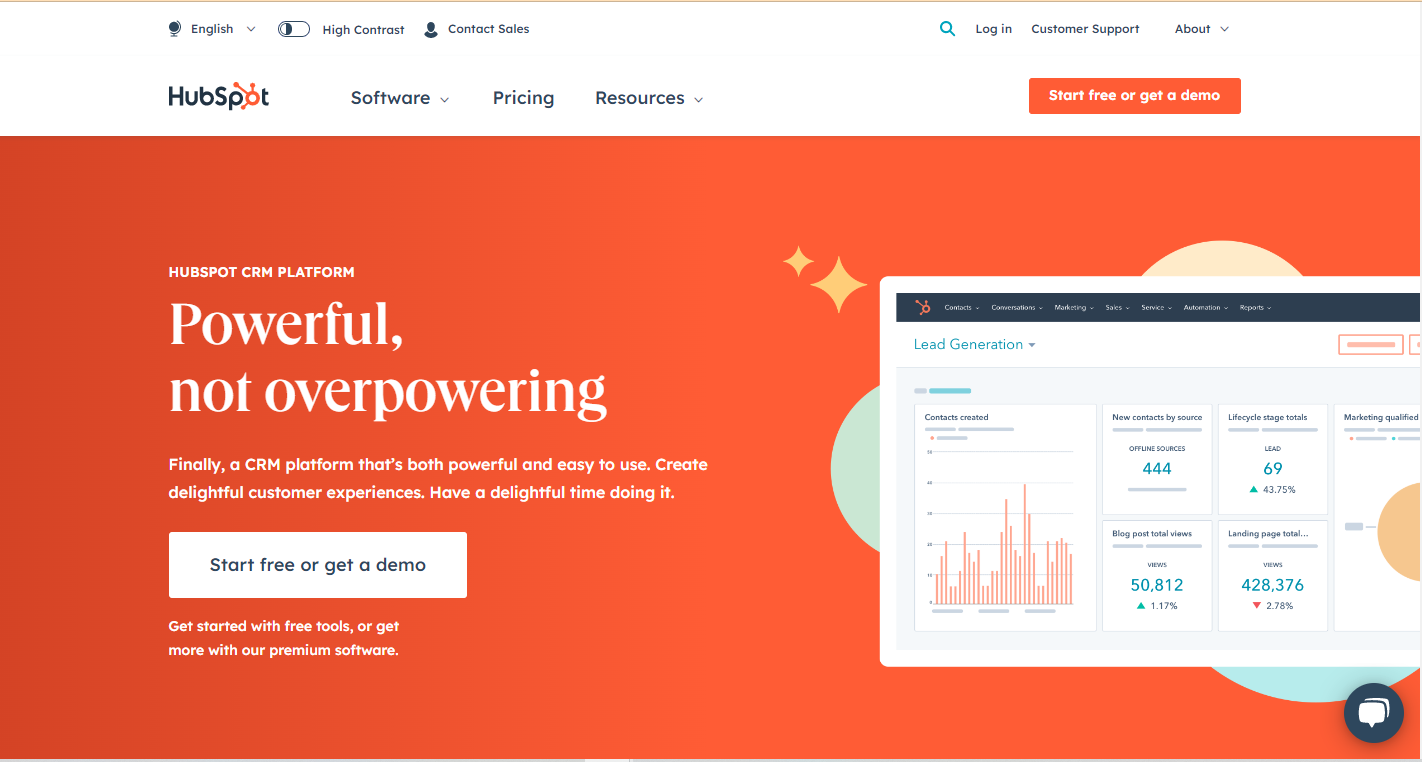 Hubspot (hubspot.com) is a well-respected and highly popular B2B website, known for its comprehensive range of marketing tools and resources.
With a strong focus on search engine optimization, Hubspot has managed to rank for a wide variety of marketing topics, making it a go-to destination for many businesses looking for guidance on how to improve their online presence.
In addition, the website is packed with trust signals such as customer reviews and logos of well-known companies, which help to build confidence in the services offered.
Furthermore, Hubspot offers a free platform to help businesses drive new customers, which is an excellent way to acquire new customers with low barrier-to-entry. Overall, Hubspot is a great example of a B2B website that truly understands the needs of its target audience and works to provide valuable resources and solutions.
5. FC Crestone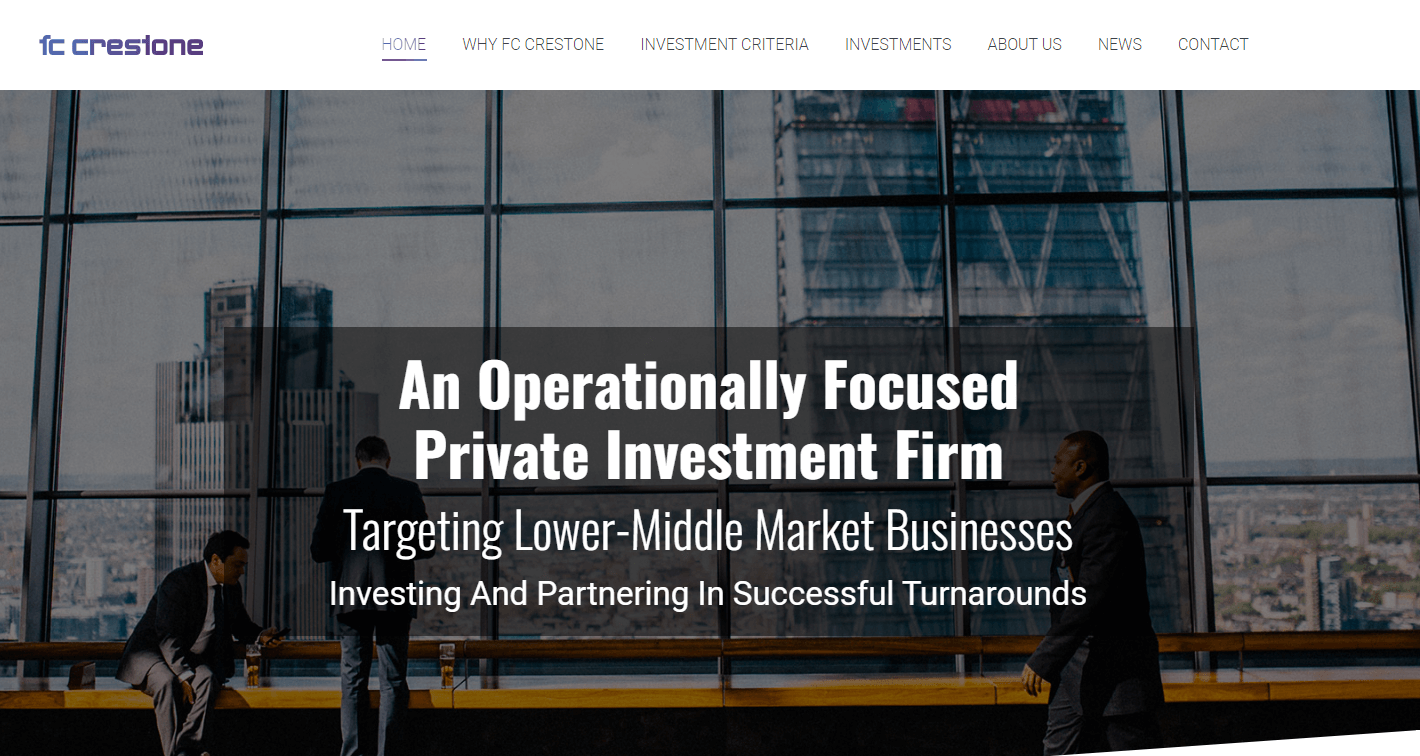 FC Crestone is a great example of a B2B lead-gen website with a focus on conversion rate optimization.
The website's simplicity and clarity make it easy for potential clients to understand what the private equity company does and how it can help them. The clear focus on investment criteria and the company's differentiators help establish trust and credibility with visitors. By focusing on these key elements, FC Crestone is able to effectively convert visitors into leads and drive success for its business.
6. Greenhouse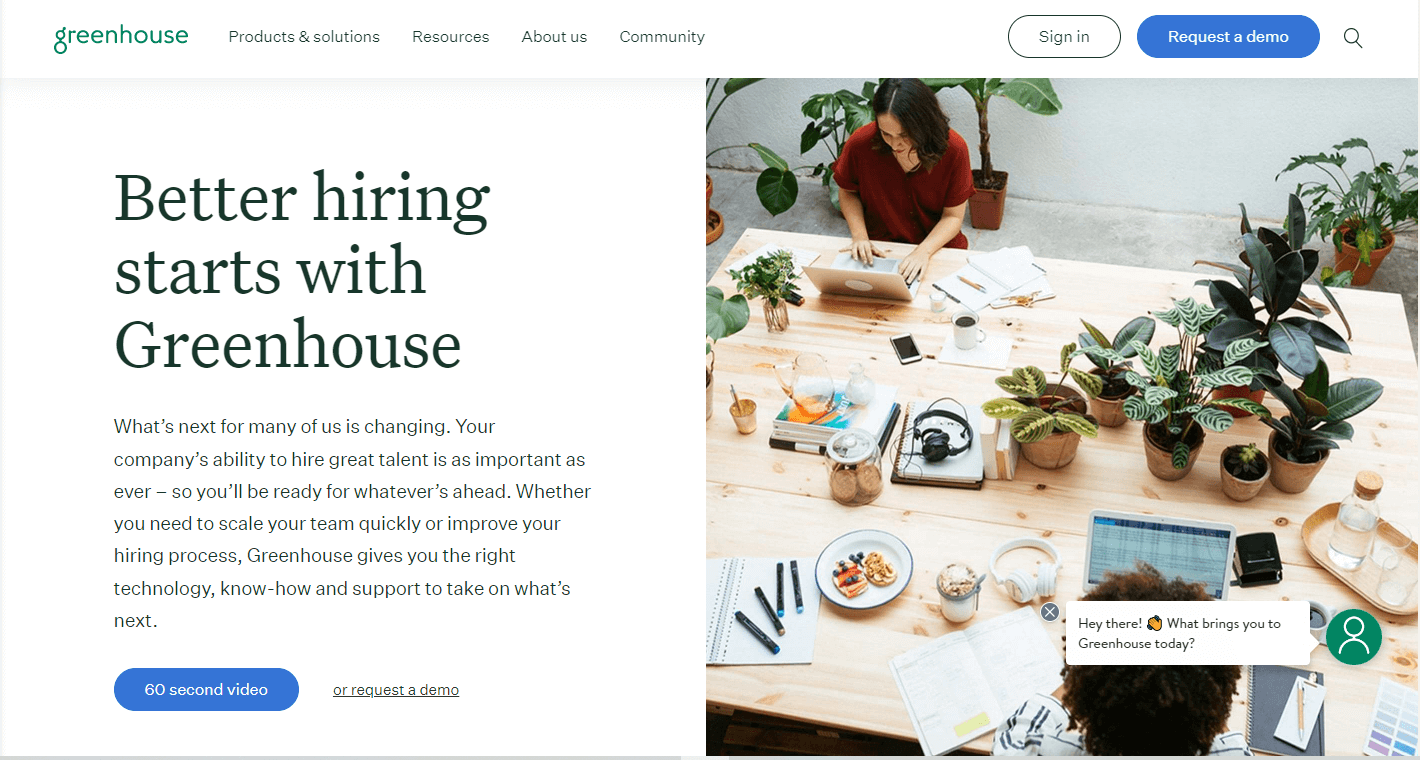 Greenhouse is a great b2b HR website because it offers a variety of tools and resources to help businesses streamline their hiring process.
The messaging and design of the website are bright and user-friendly, making it easy to navigate and find what you're looking for.
The website also offers a wealth of information and resources on HR topics, including hiring best practices, employee engagement, and talent management. Overall, Greenhouse positions as a valuable resource for businesses looking to improve their HR processes and find top talent before it asks customers to connect.
7. Google Ads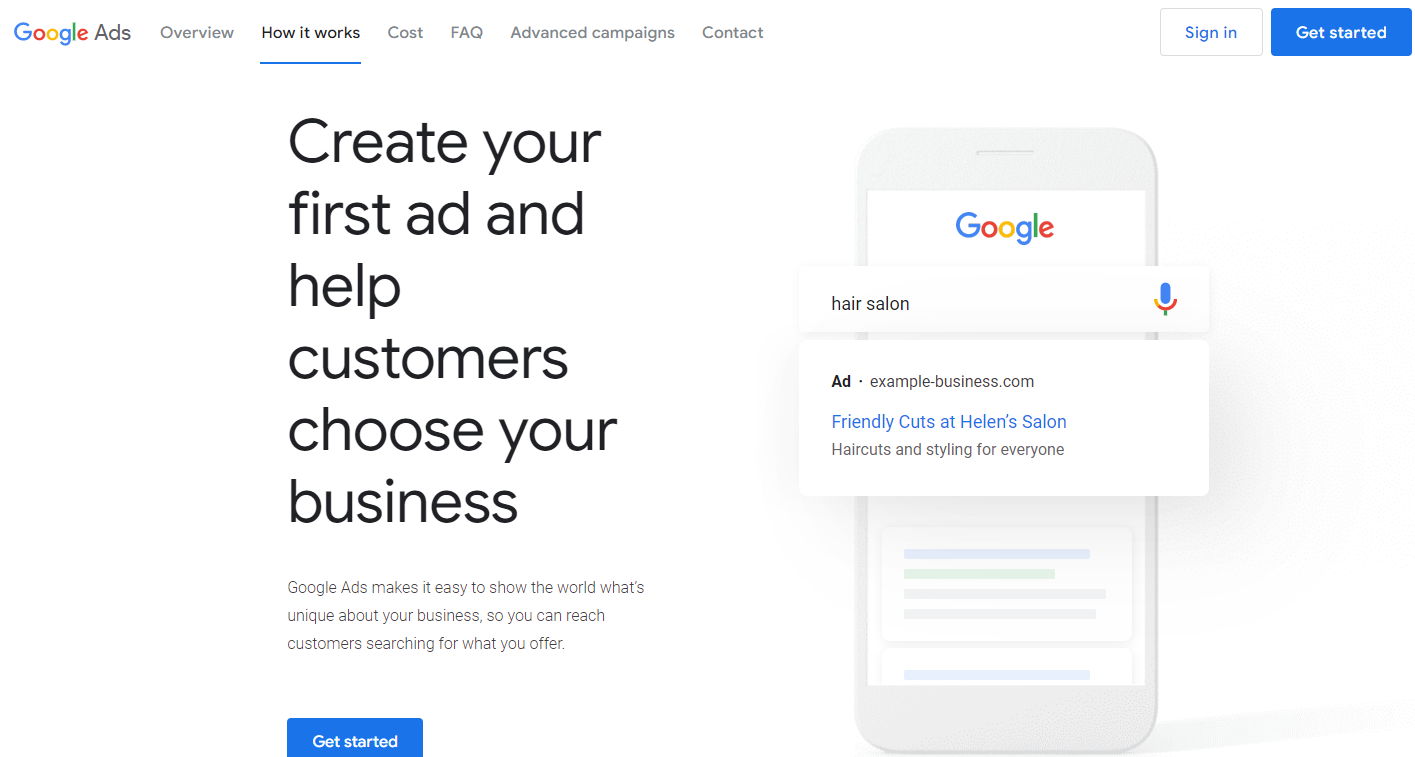 Google Ads is a great B2B website for conversion rates because it offers a step-by-step sign-up process that allows businesses to start advertising immediately.
The signup process provides detailed guidance on different types of advertising, making it easy for businesses to understand and get started with paid search, display, and product advertising.
8. Novel Capital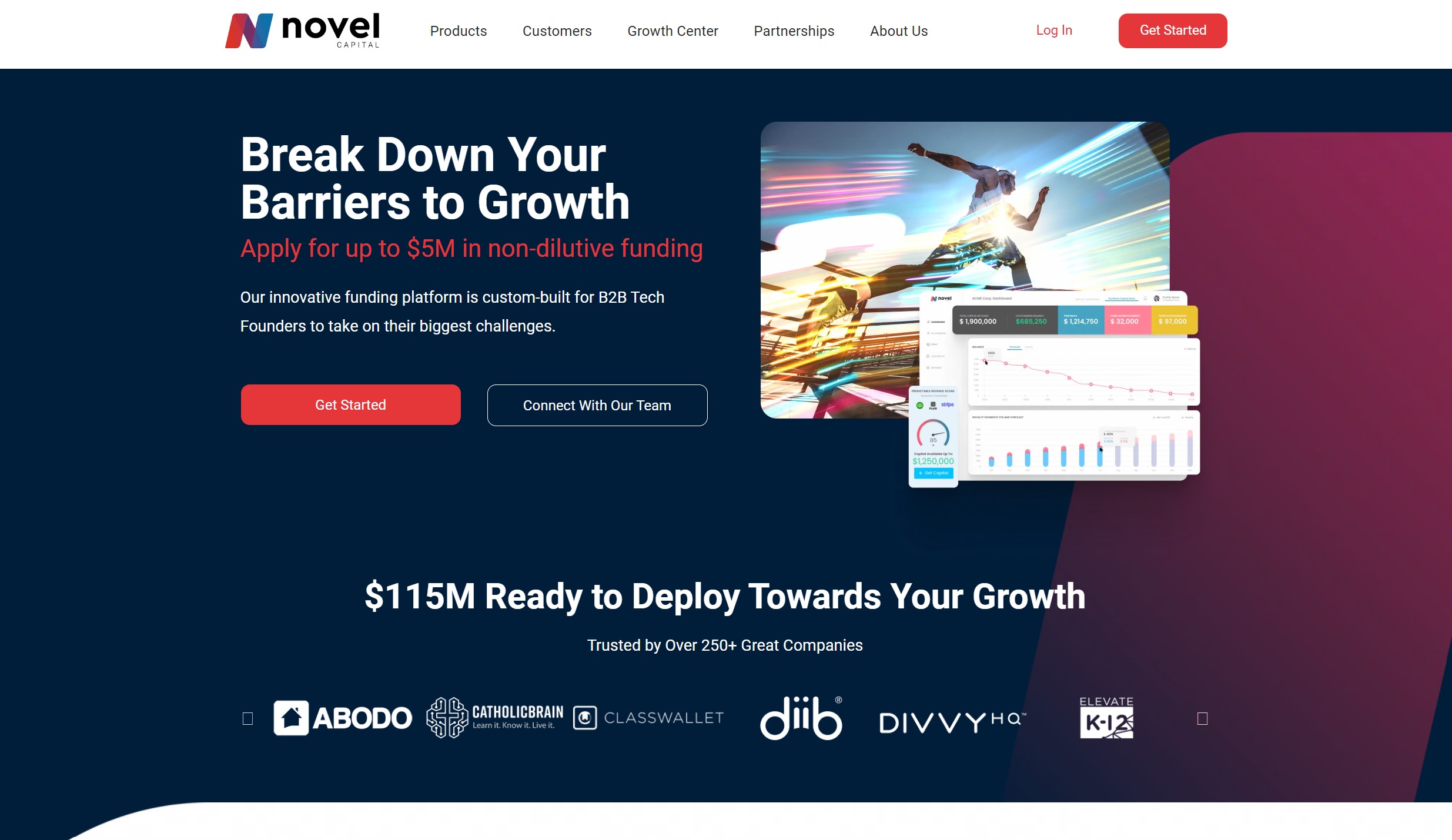 Novel Capital is a great B2B website for businesses seeking revenue based financing.
The website design clearly communicates that the company's focus is on helping business owners, which is likely to make potential clients feel confident in their ability to provide quality service.
Additionally, the multi-step application form helps to improve the conversion rate, as it invites businesses to quickly and easily submit their information for consideration.
9. Hootsuite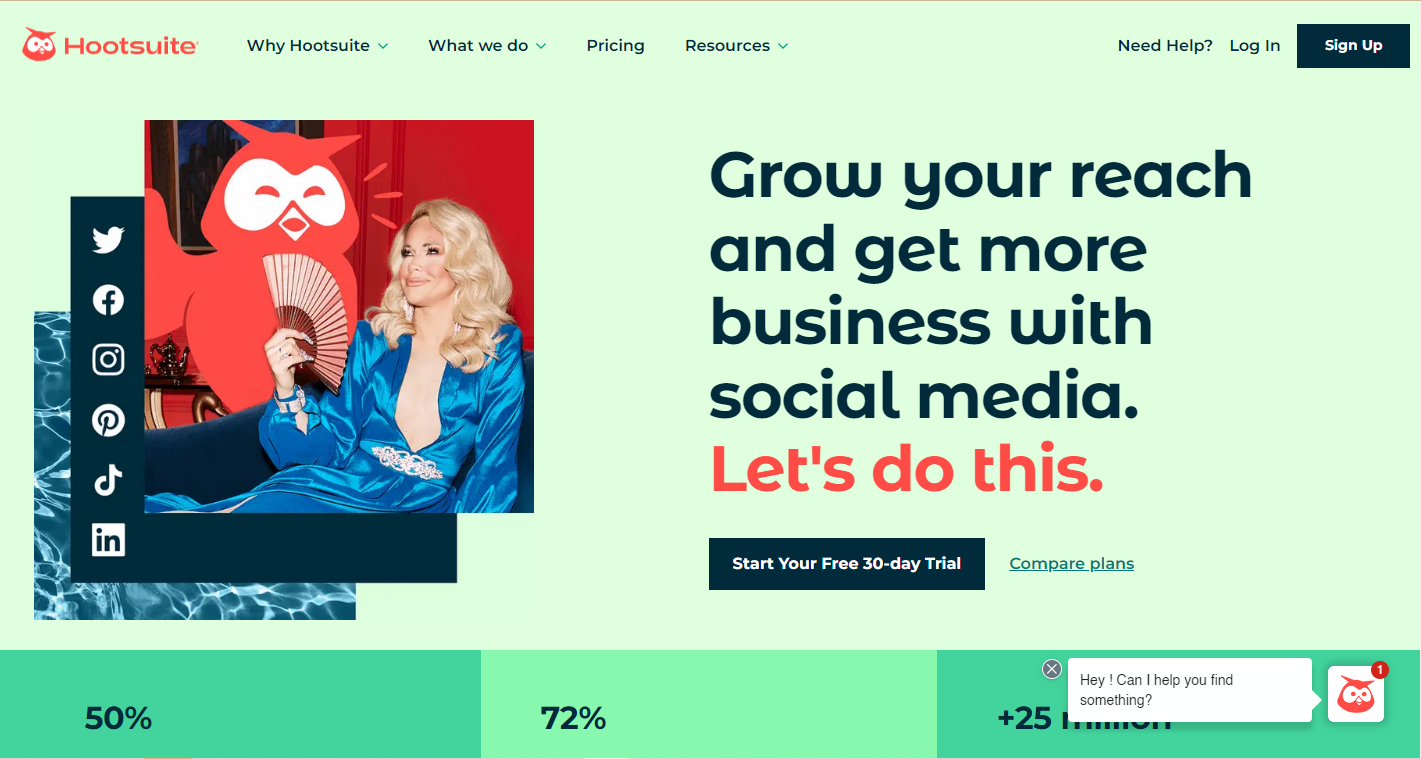 Hootsuite is a great example of a B2B website that excels in conversion rates. One of the reasons for this is that the platform offers more than just content distribution to social media platforms. It also helps retain users by providing tracking, tips, and analytics.
This helps businesses better understand their social media presence and how to optimize it. Additionally, Hootsuite has high user engagement rates, which means that users appreciate the tool and are likely to continue using it. This leads to repeating customers and a strong customer base for the company.
Overall, Hootsuite's focus on user retention and engagement makes it a standout B2B website in terms of conversion rates.
10. Zapier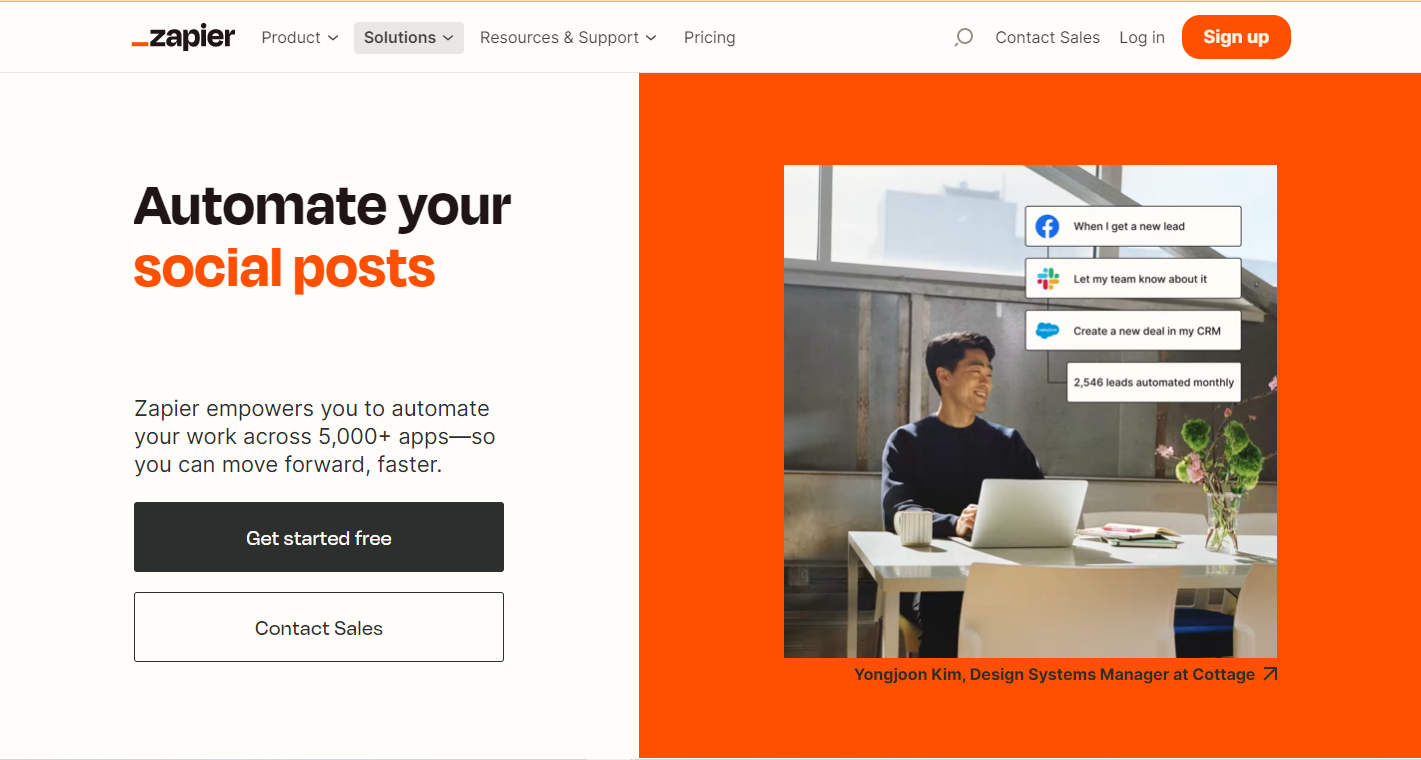 Zapier's website effectively communicates the value of their service through clear and concise language, as well as visually appealing graphics and illustrations.
They also offer a free trial and a transparent pricing page, making it easy for potential customers to understand the costs and commitment involved in using their service.
The website also includes a comprehensive list of integrations, case studies, and customer testimonials, which further build trust and credibility with visitors. All of these factors contribute to great user experience which leads to the high conversion rates of the Zapier website.
11. Buffer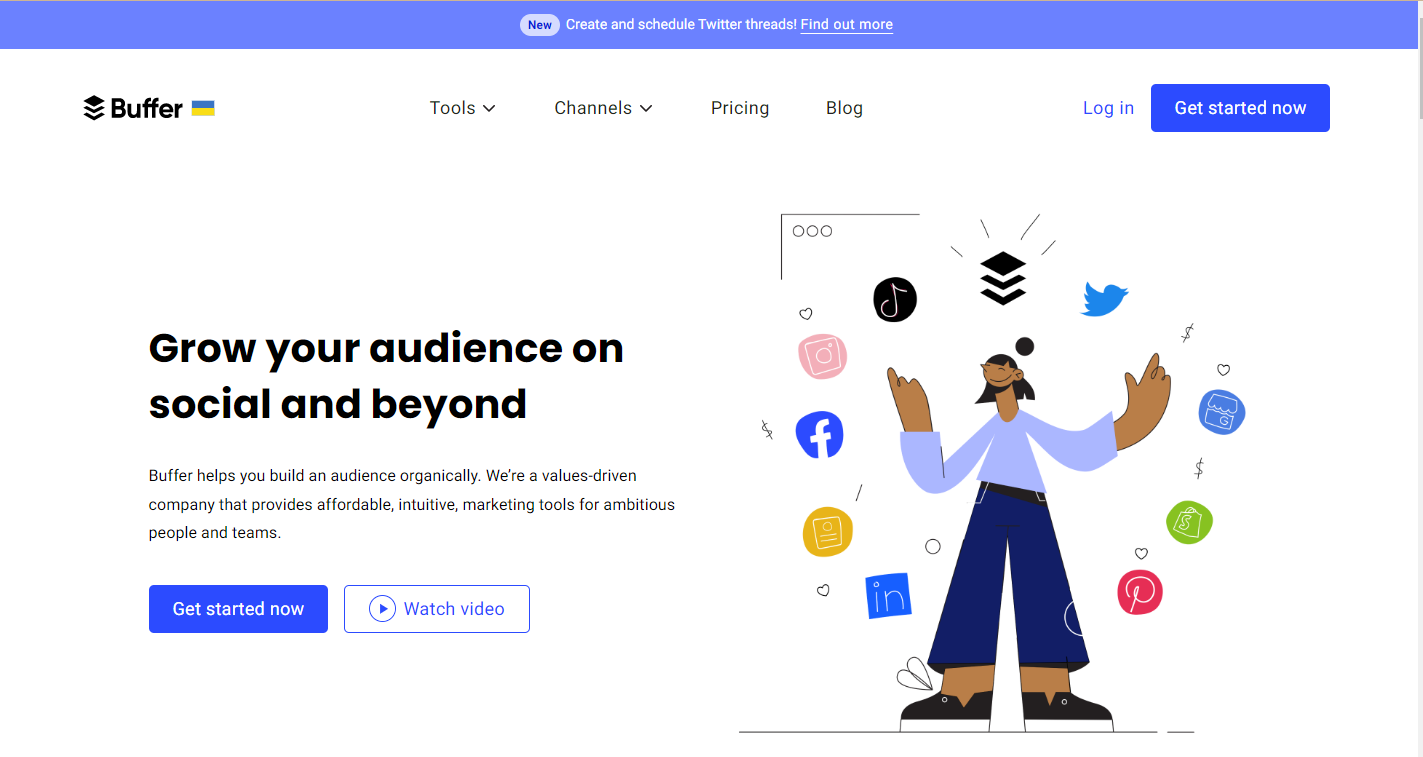 Similar to Hootsuite, Buffer is a great B2B website for conversion rates because of its focus on customer engagement and retention. The platform's user-friendly dashboard helps businesses track their performance, engage with followers, and maximize conversions.
Through its features like post scheduling, detailed insights, content discovery, and interactive reports, Buffer helps businesses create and share effective content on social media, leading to increased engagement and conversions.
Overall, Buffer's emphasis on simplicity and user-friendliness makes it a valuable tool for businesses looking to improve their conversion rates.
12. MailChimp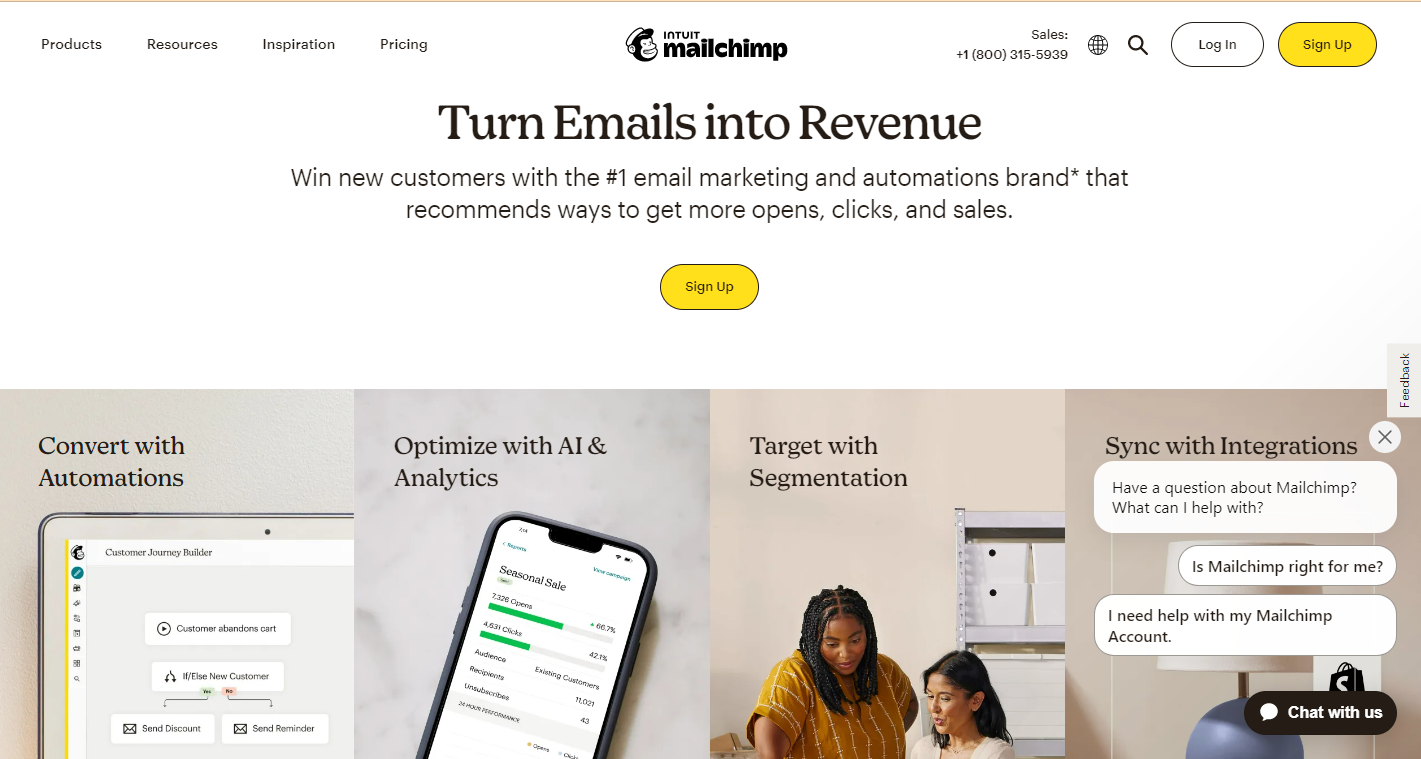 Mailchimp is a great example of a B2B website that effectively uses design to improve conversion rates. The website's playful and colorful aesthetic sets it apart from other email marketing platforms and helps to create a welcoming and approachable atmosphere.
The website's user-friendly interface and detailed documentation make it easy for businesses to create and send professional-grade emails, which can ultimately lead to increased conversions.
13. Intercom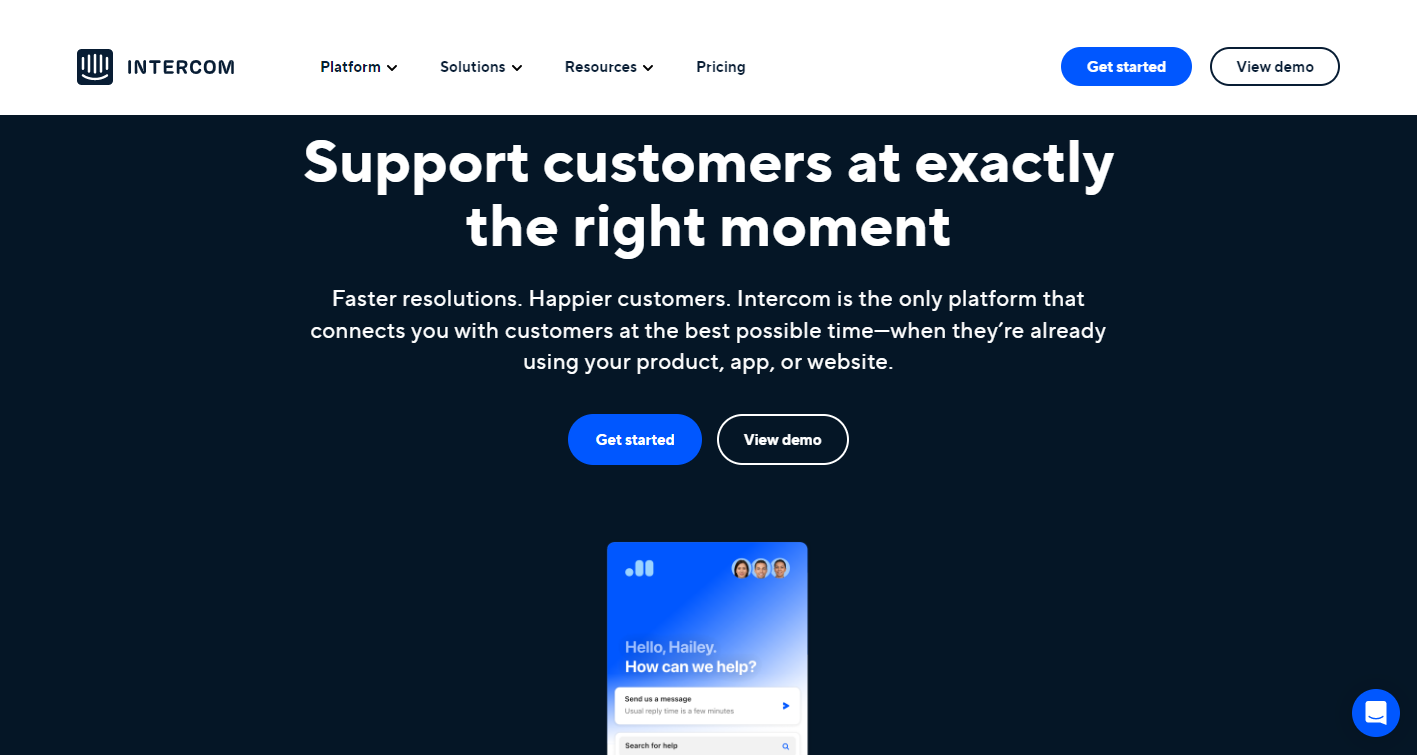 Intercom is a great example of a B2B website that excels in conversion rates for several reasons. Firstly, the company is a chat service provider, and its website effectively showcases its product through the use of chat interactions with their representatives.
This allows potential customers to experience the product firsthand and see how it can benefit their business.
Additionally, interacting with Intercom's chat representatives on their website can make users want to have a similar chat tool on their own website, leading to conversions.
Overall, Intercom's strong product showcase and interactive website make it a standout B2B website in terms of conversion rates.
14. WeWork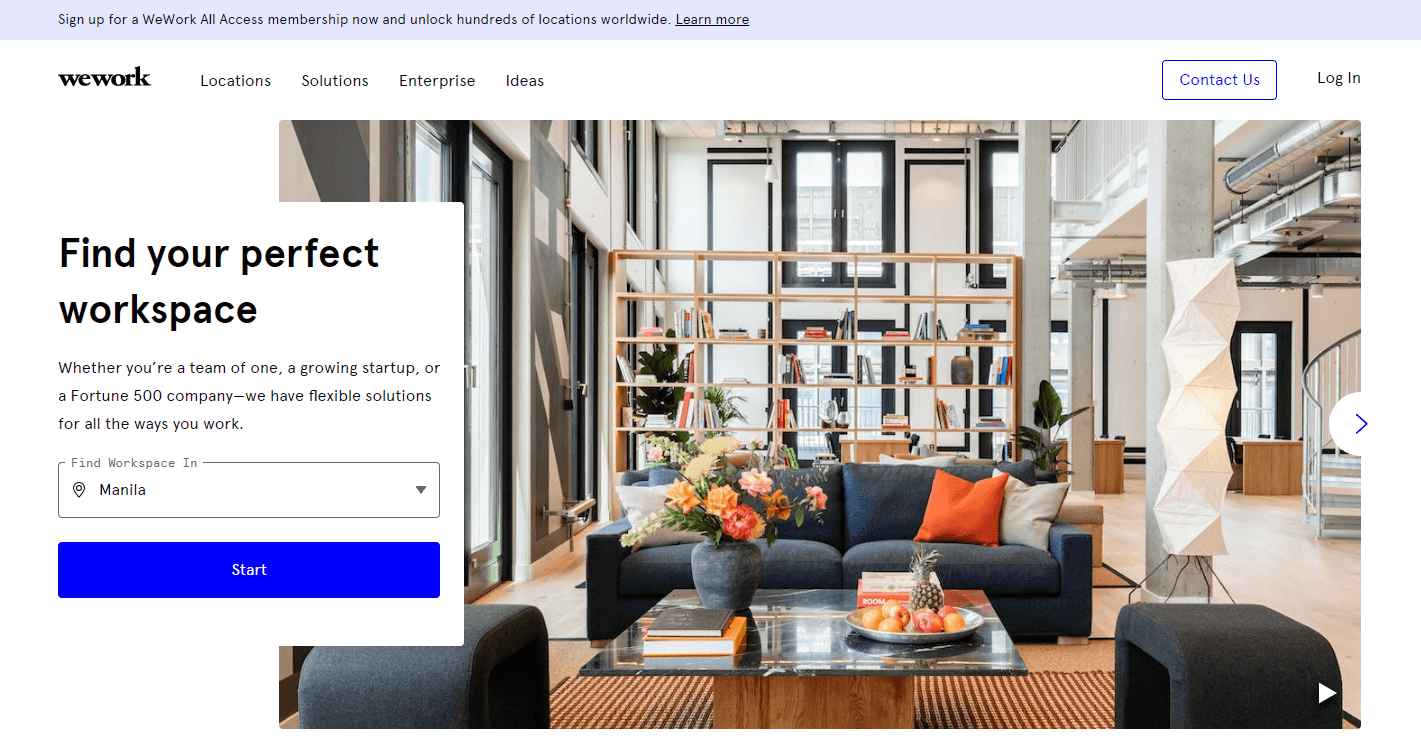 WeWork is a great example of a B2B website with high conversion rates is their focus on user experience.
As soon as you land on their website, you are immediately drawn in by the inviting design and layout. The homepage clearly displays the locations and benefits of a WeWork space, which makes it easy for potential customers to understand what the company offers and how it can benefit their business.
15. Stripe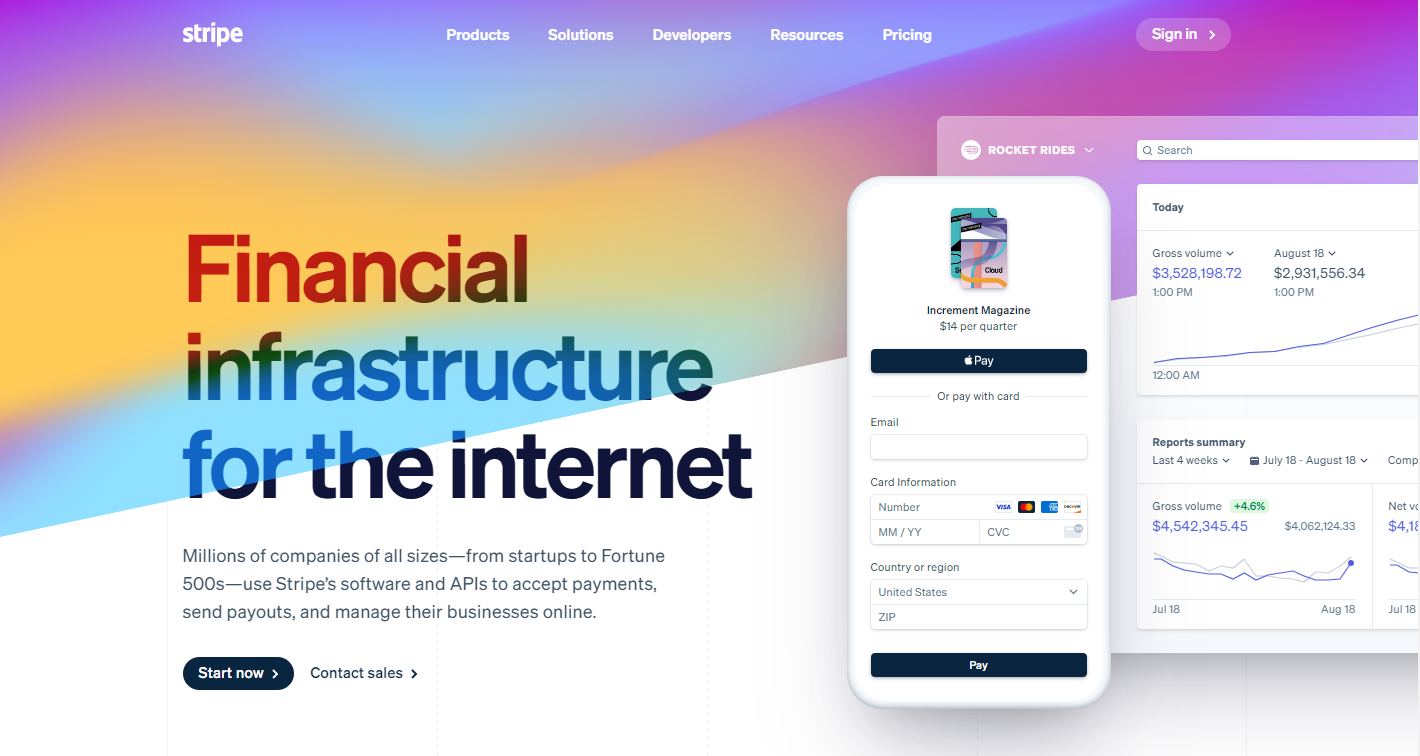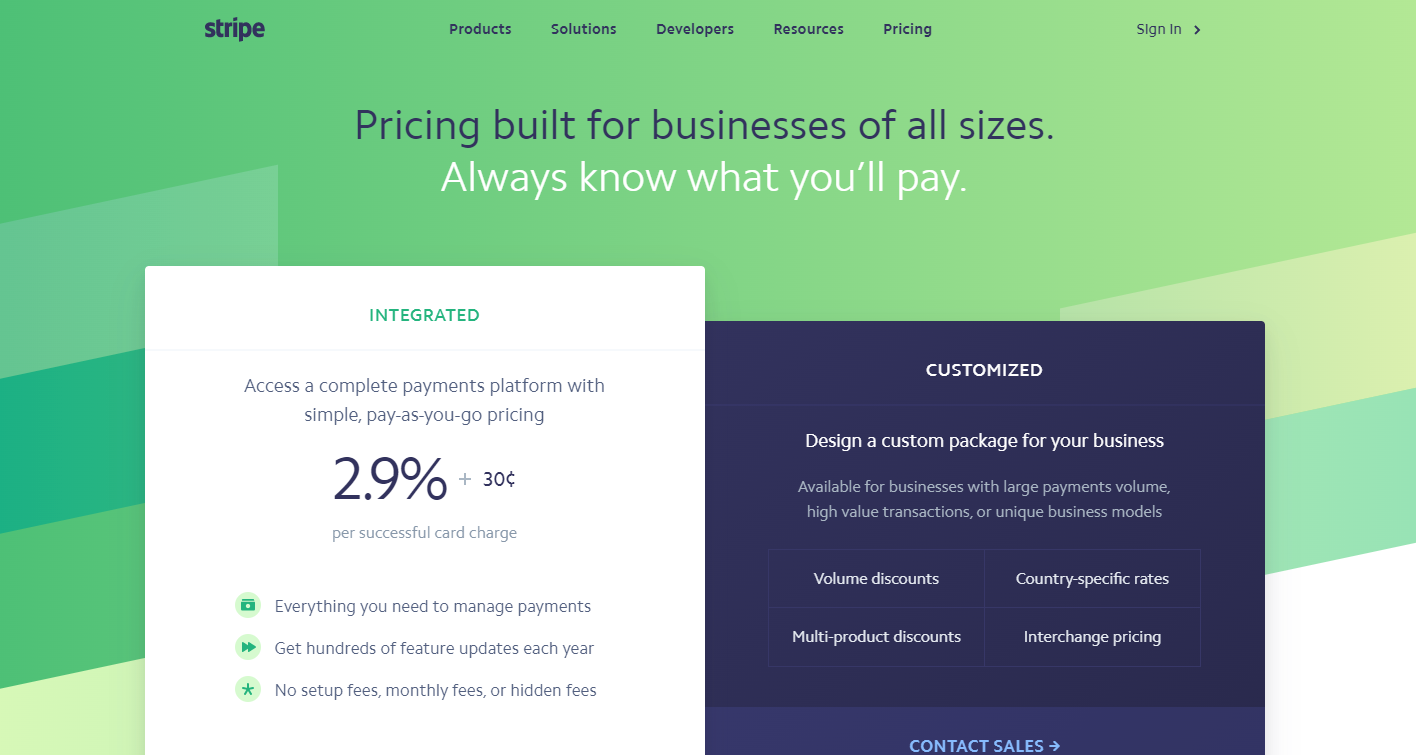 Stripe is a great example of a B2B website with strong conversion rates because of its clear and dynamic design.
The homepage immediately draws in visitors with eye-catching images and screenshots that showcase the company's payment processing services. This helps potential customers understand exactly what they can expect from Stripe and how it works.
Additionally, the pricing information is prominently displayed, which helps to build trust and transparency with visitors. By providing clear and concise information, Stripe is able to effectively convert visitors into customers.
———
---
These 15 B2B websites serve as excellent examples of successful conversion rate optimization. Their simple and straightforward designs, clear calls to action, and focus on meeting the needs of their target audience all contribute to their success in driving conversions.
In the following list, we will introduce more websites that showcase these principles and can serve as inspiration for your own CRO efforts.
16. Slack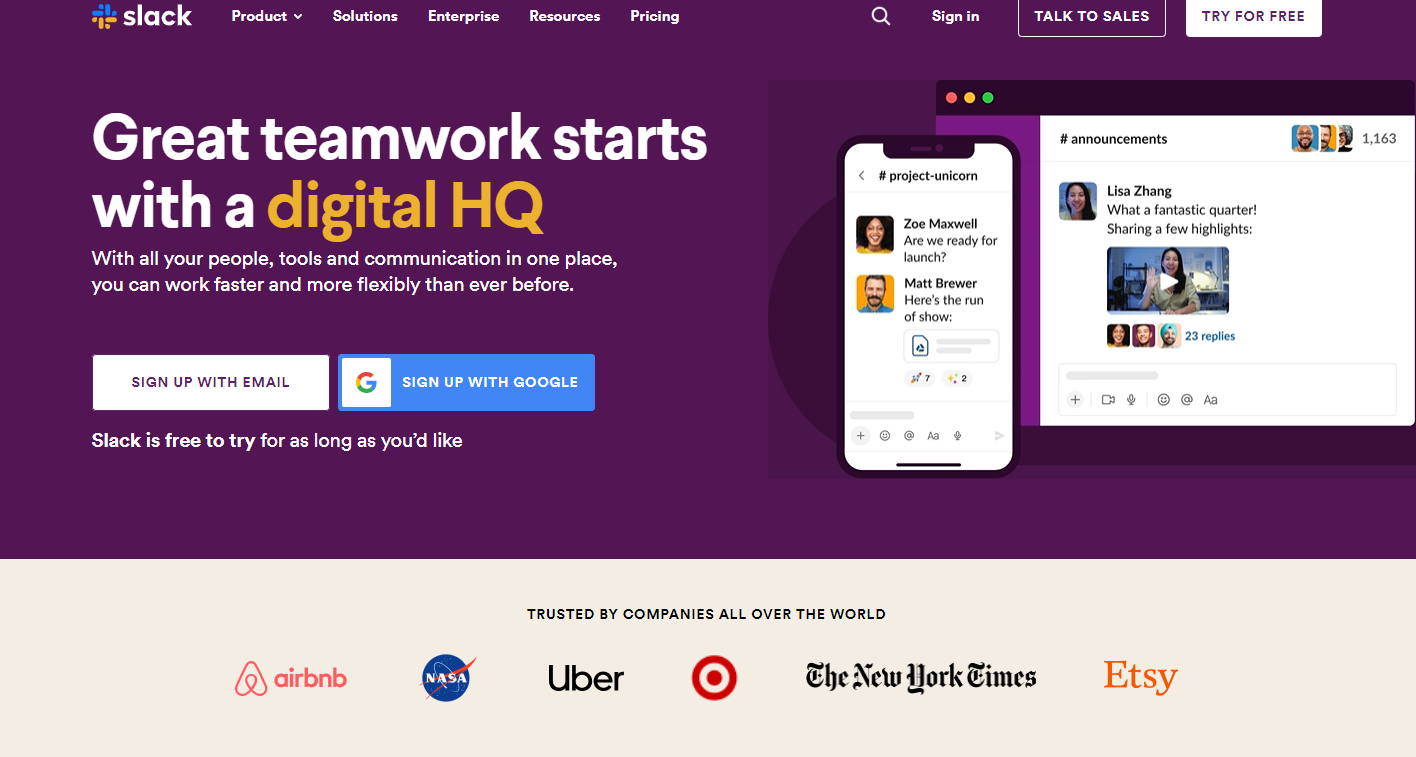 Slack is a communication platform that helps businesses stay organized and connected. With instant messaging, file sharing, and task management features, Slack allows businesses to streamline their communications, collaborate more effectively with teams, and be better aligned on new leads, opportunities, and conversions. As a B2B business, Slack also offers a convenient mobile app in addition to its desktop version, allowing users to stay connected and collaborate from any device.
17. Basecamp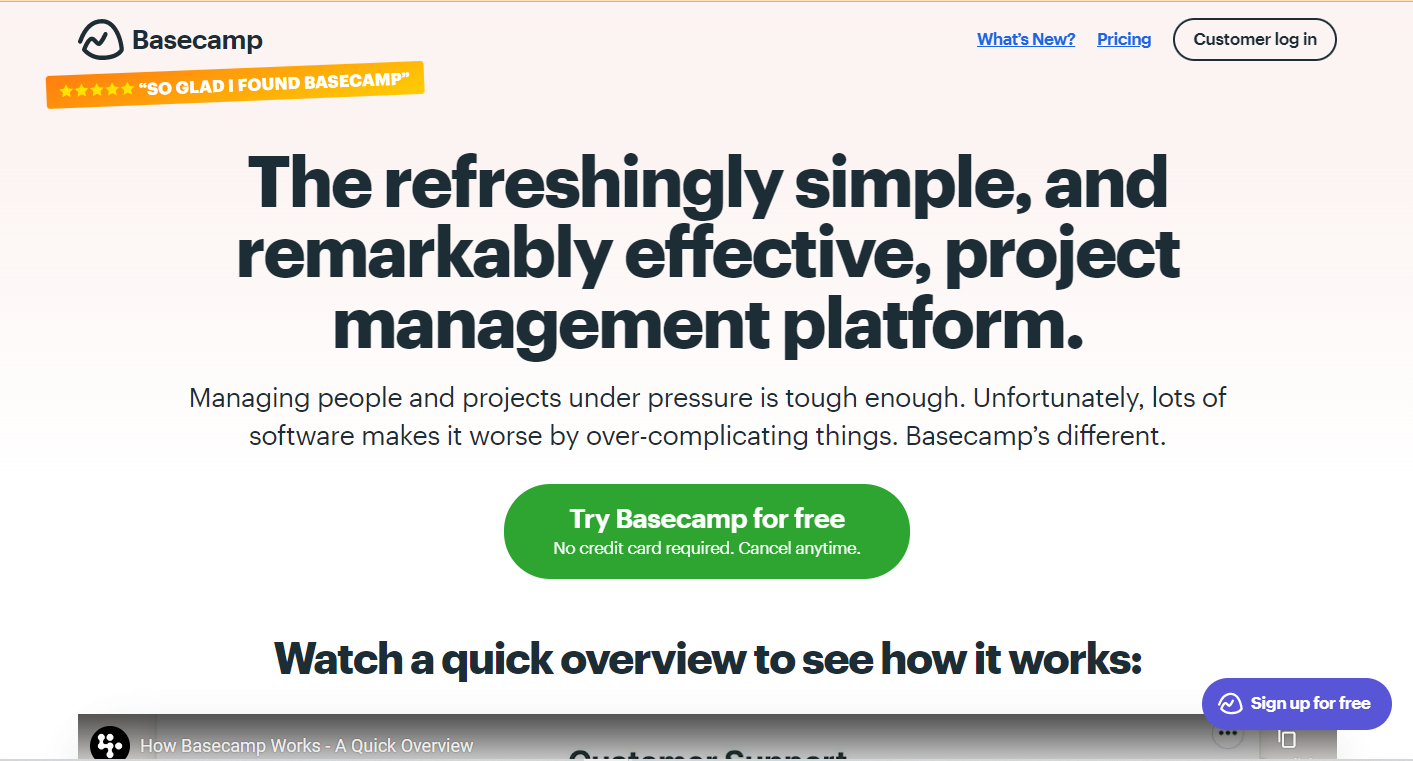 This project management platform helps businesses manage their activities and tasks. With features such as messages, to-dos, and file sharing, Basecamp helps companies organize their projects and tasks more effectively, ultimately leading to improved conversions. Basecamp's calendar feature also helps teams track upcoming deadlines and deliverables that may impact conversions.
18. Zendesk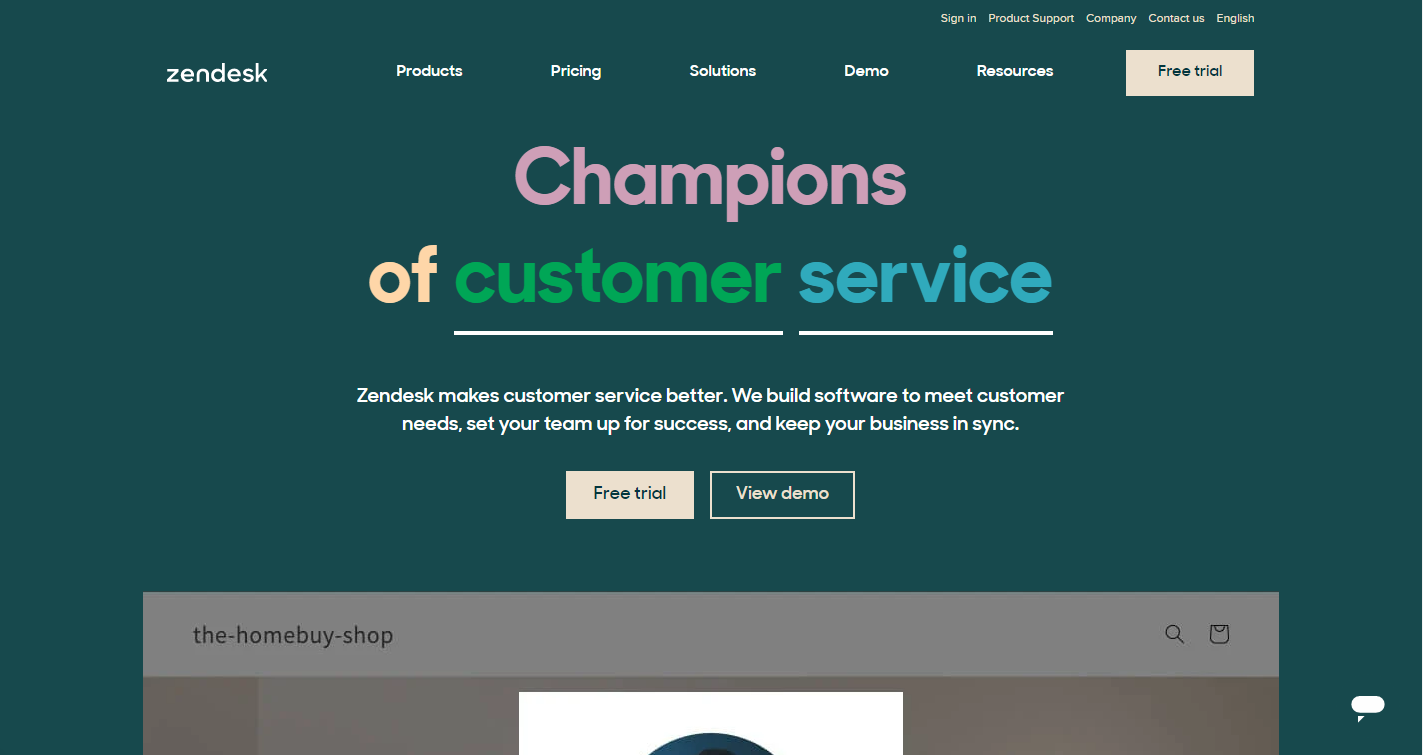 This customer support platform helps businesses provide quick and efficient customer service. Zendesk helps businesses quickly respond to customer inquiries and provide faster resolution times by featuring omnichannel support, ticketing, and analytics. This helps drive more conversions by providing better customer experiences.
19. Salesforce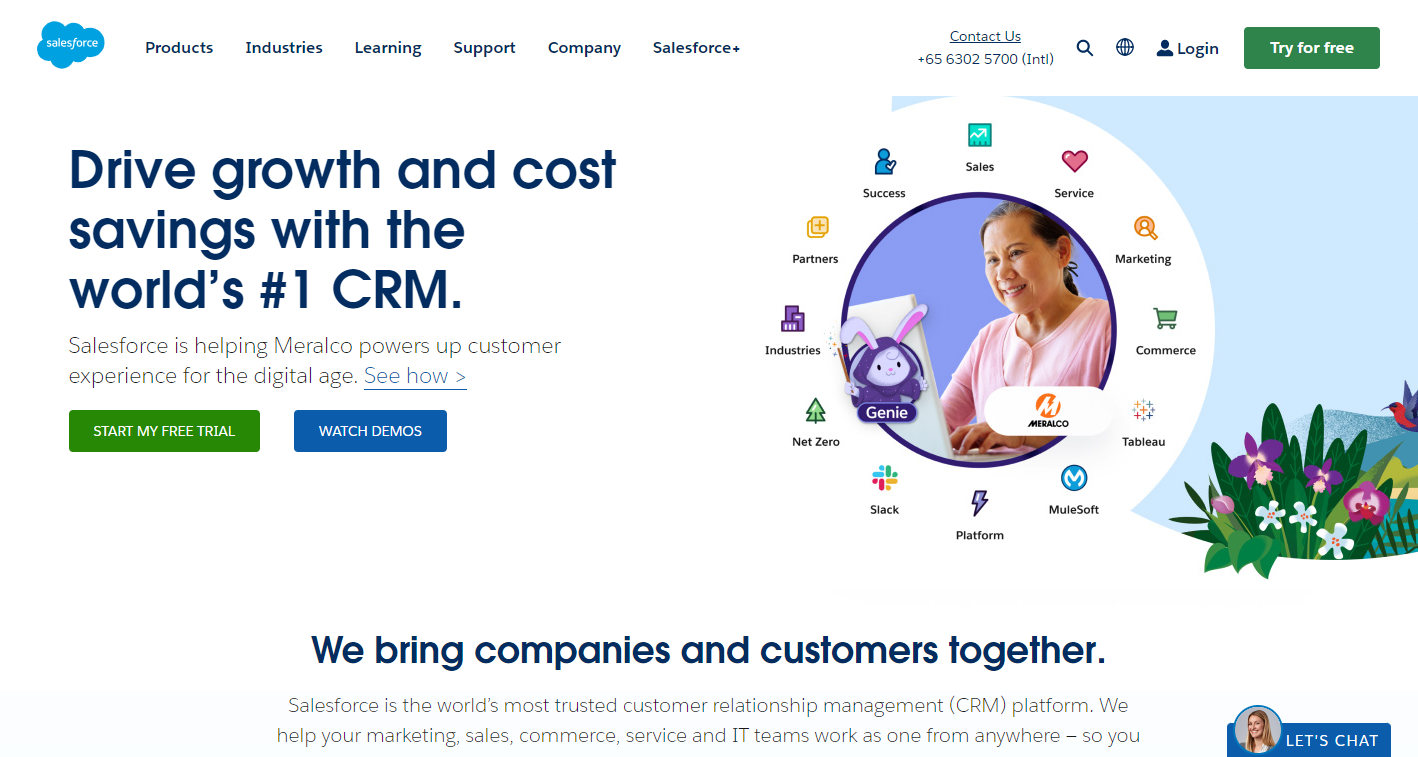 Salesforce is a customer relationship management (CRM) platform that helps businesses track and manage their customer data. It's widely popular for its sales automation, analytics, and b2b marketing tools, which make it easy to connect with customers, analyze customer data, and increase conversions by personalizing the customer experience.
20. ActiveCampaign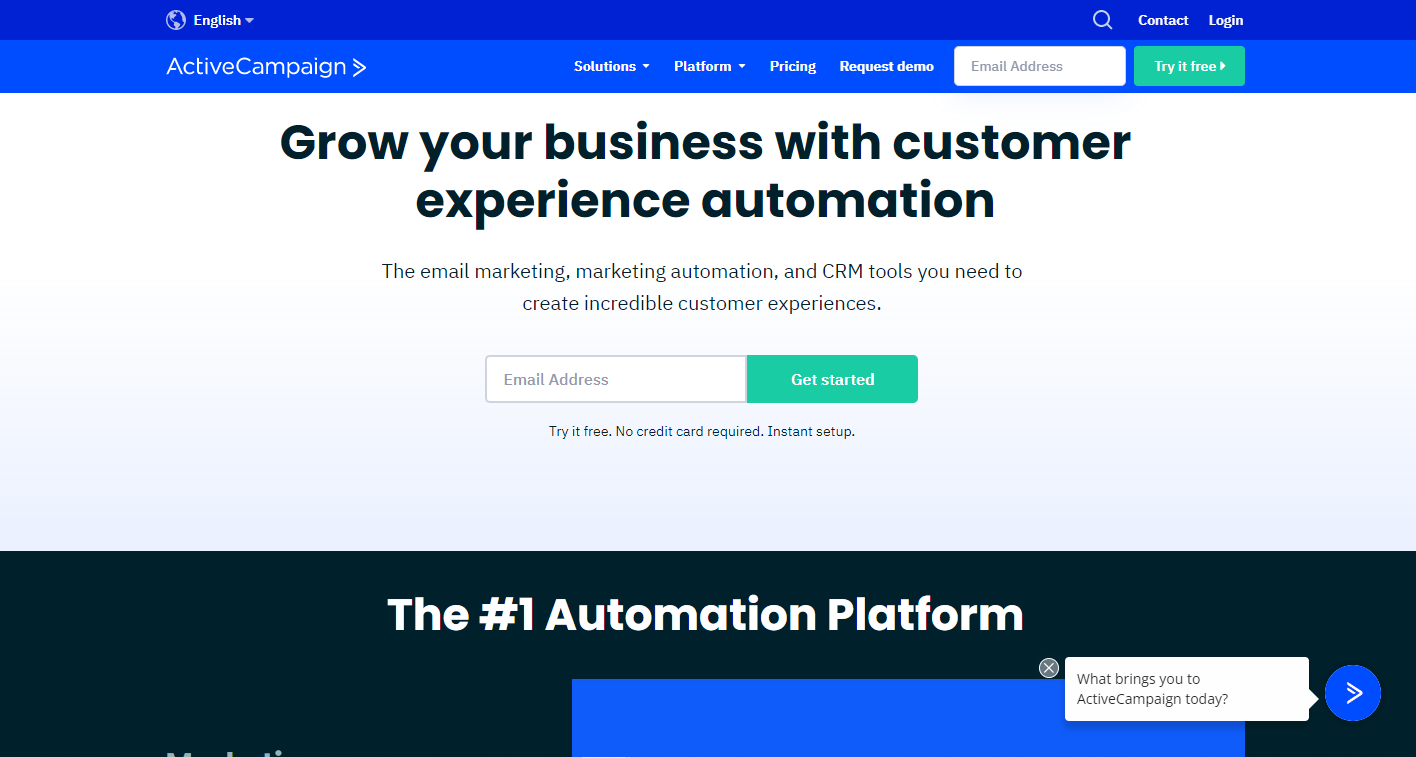 ActiveCampaign is an email marketing and automation platform that helps businesses create automated campaigns, segment customers into lists, analyze results and increase conversions. With features such as dynamic content, A/B testing, and email personalization, ActiveCampaign allows businesses to provide more personalized customer experiences, serving as a new lead generation and conversion engine.
21. Sprout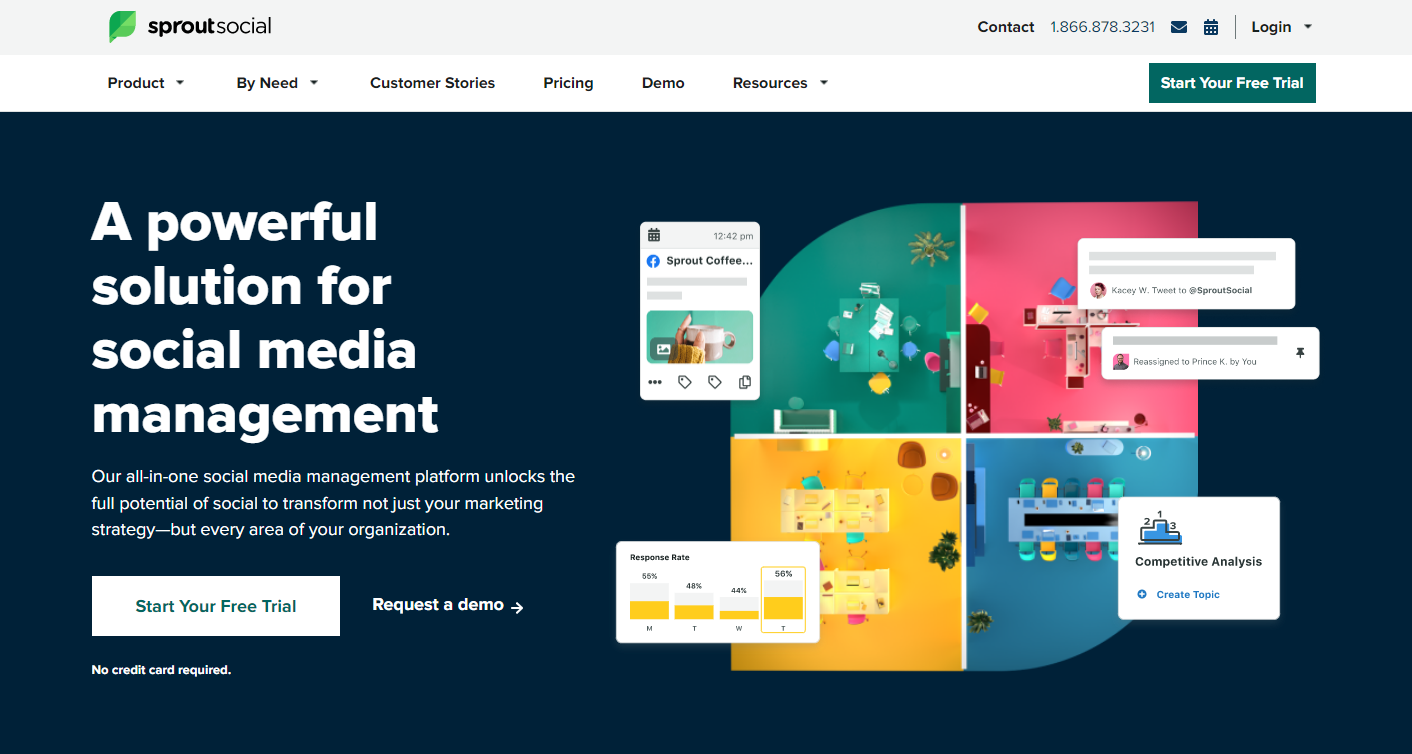 Sprout Social is a social media management platform that helps businesses manage all their accounts from one place. The platform's analytic and reporting tools provide valuable insights into the performance of social media campaigns, allowing businesses to track the effectiveness of their efforts and make informed decisions about optimizing campaigns for increased conversion.
22. DropBox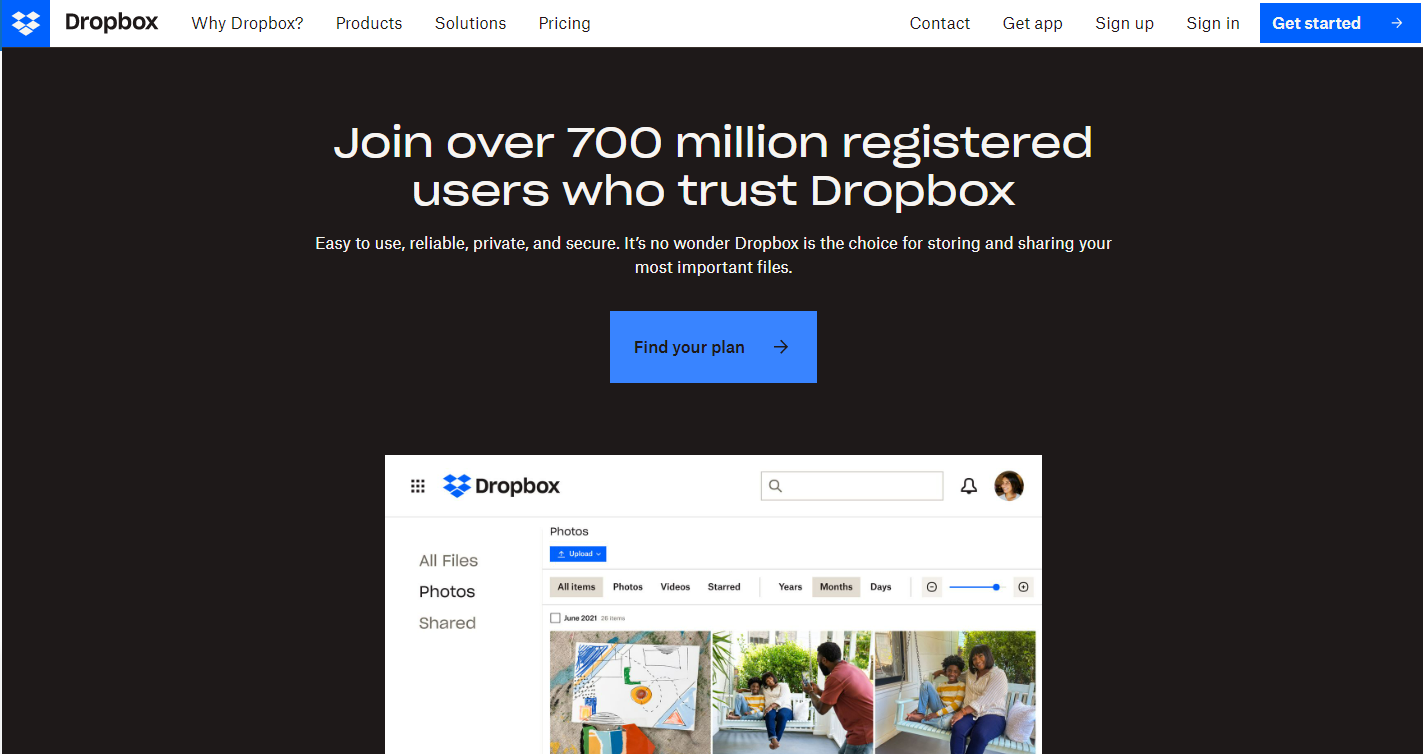 Dropbox is a cloud storage and file-sharing platform that helps businesses securely store, access, and share files. With features such as version control, shared folders, and remote access, Dropbox allows businesses to collaborate more effectively with their teams, helping increase efficiency and accelerate converting leads into customers.
23. Zoom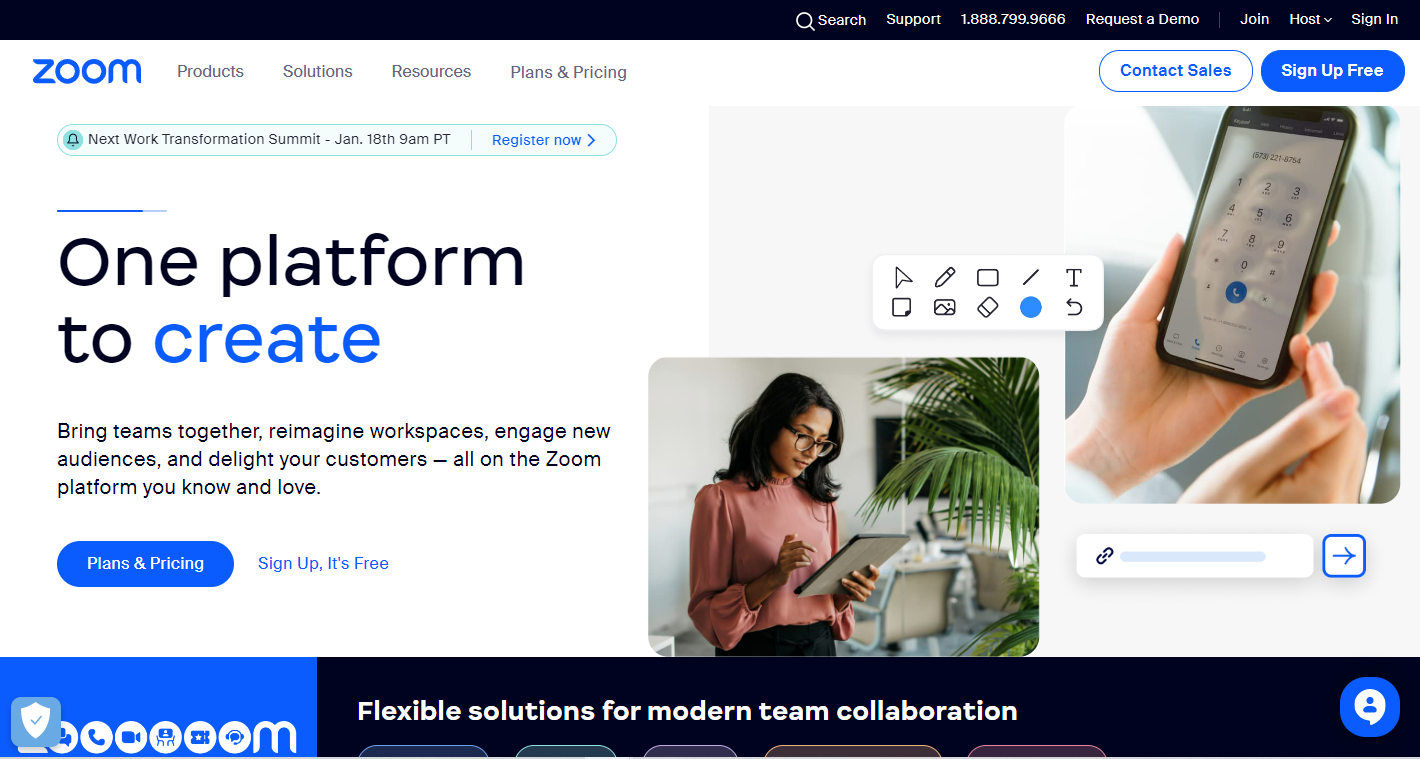 This video conferencing platform helps businesses connect with prospective customers and leads from anywhere in the world. Zoom's features, such as screen sharing and break-out rooms, make it easy to deliver engaging presentations, keep prospective customers engaged, and ultimately increase conversions.
24. Pixelgrade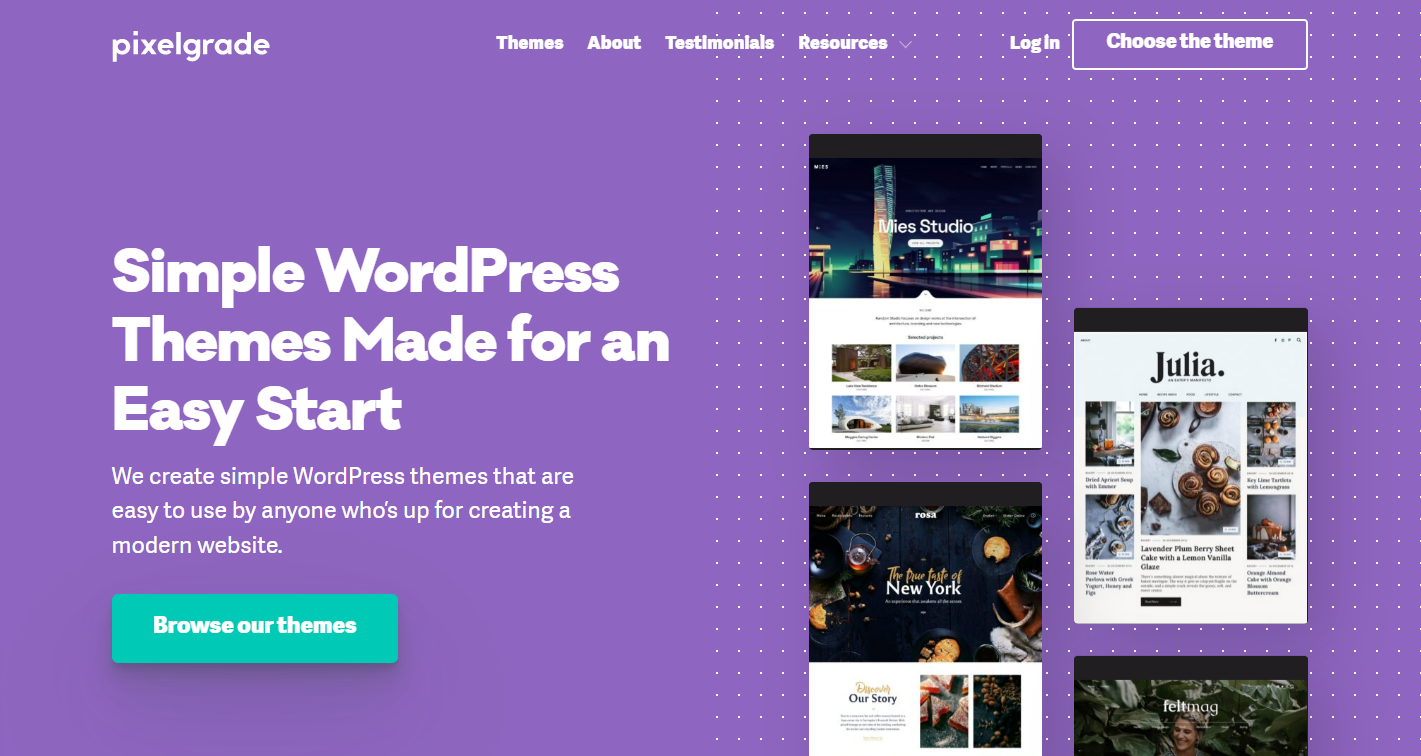 Pixelgrade is a website design platform that helps businesses create beautiful websites without any coding. With templates, customization, and integration features, Pixelgrade supports companies in creating stunning websites without any technical expertise. This helps businesses accelerate their website launch and increase conversion rates by providing customers with a more engaging experience.
25. Shopify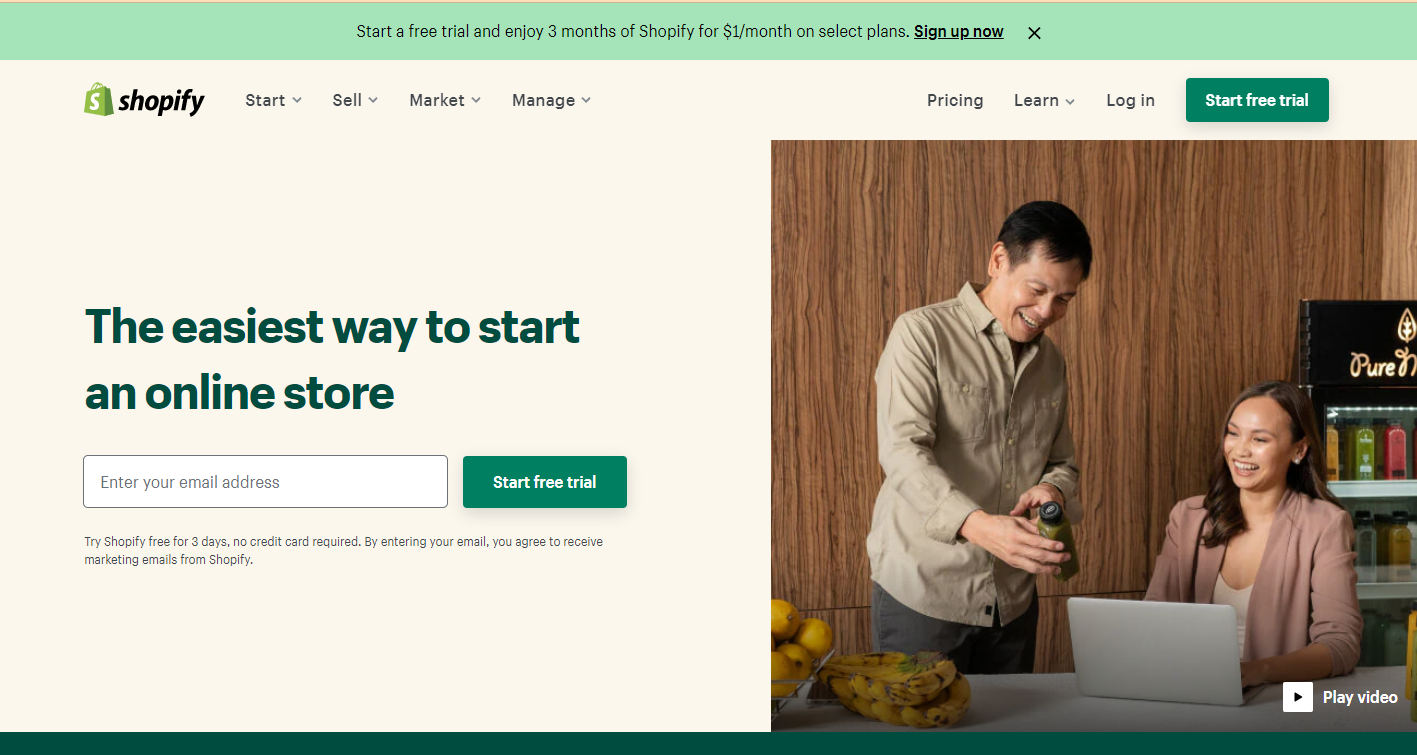 Shopify is a B2B ecommerce platform that helps businesses create online marketing stores. Its features, such as one-click payments and checkout, help businesses make it easy for customers to purchase products or services, helping to increase conversions. Many ecommerce websites are powered by the feature-rich and user-friendly Shopify platform.
26. QuickBooks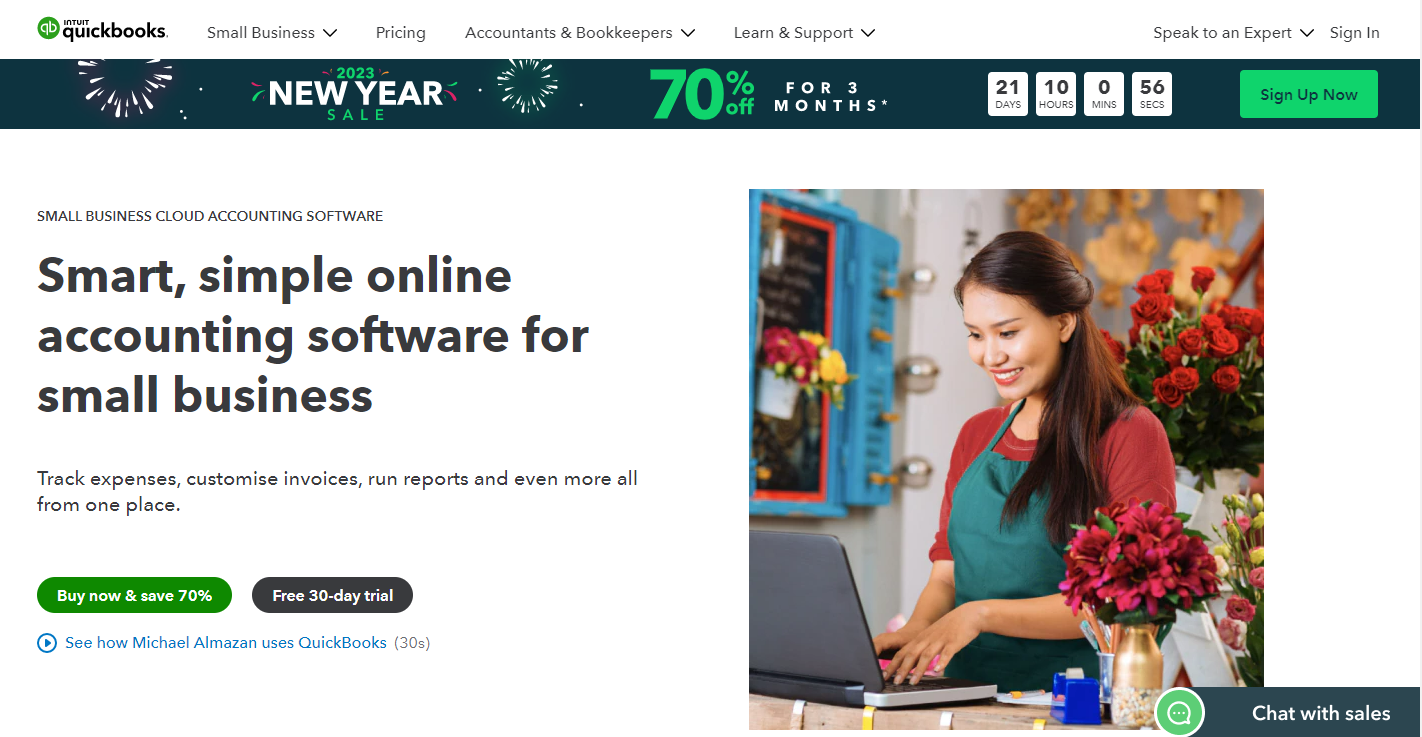 QuickBooks is an accounting platform that helps businesses manage their finances. Features such as accounting, invoicing, payroll, and inventory management help businesses quickly process financial transactions and convert leads into customers with record speed.
27. Reputation Squad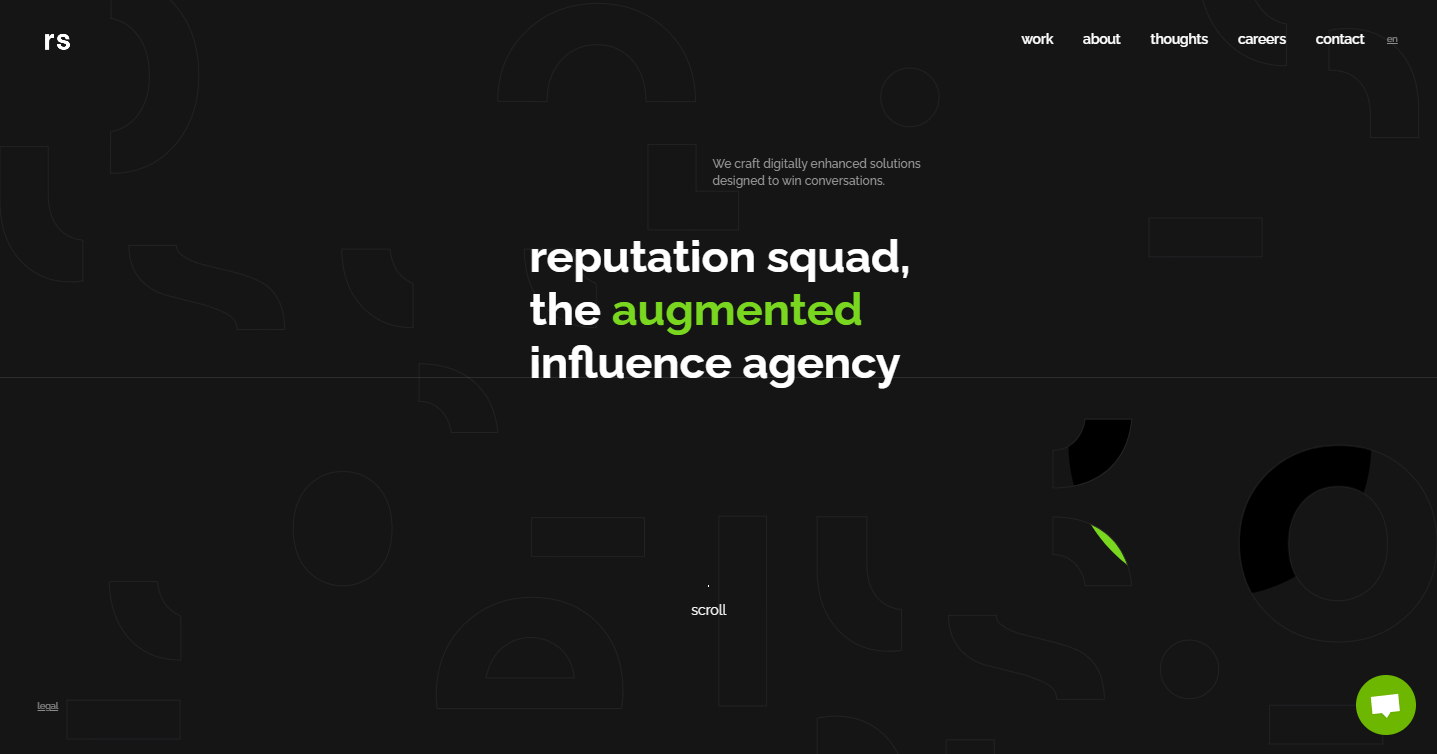 This reputation management platform helps businesses monitor and improve their online presence. Through its features such as automated monitoring, reviews management, and customer service automation, Reputation Squad helps businesses increase visibility and engagement with their customers. Companies can then build credibility and trust that can reflect an uptick in conversions.
28. Evernote
Evernote is an organizational platform that helps businesses stay organized and productive. Its notes, reminders, and collaboration tools are great for jotting down ideas, taking notes and managing tasks. Evernote helps businesses streamline their workflow and increase productivity, allowing them to focus on activities that will help convert leads into customers.
29. ConvertKit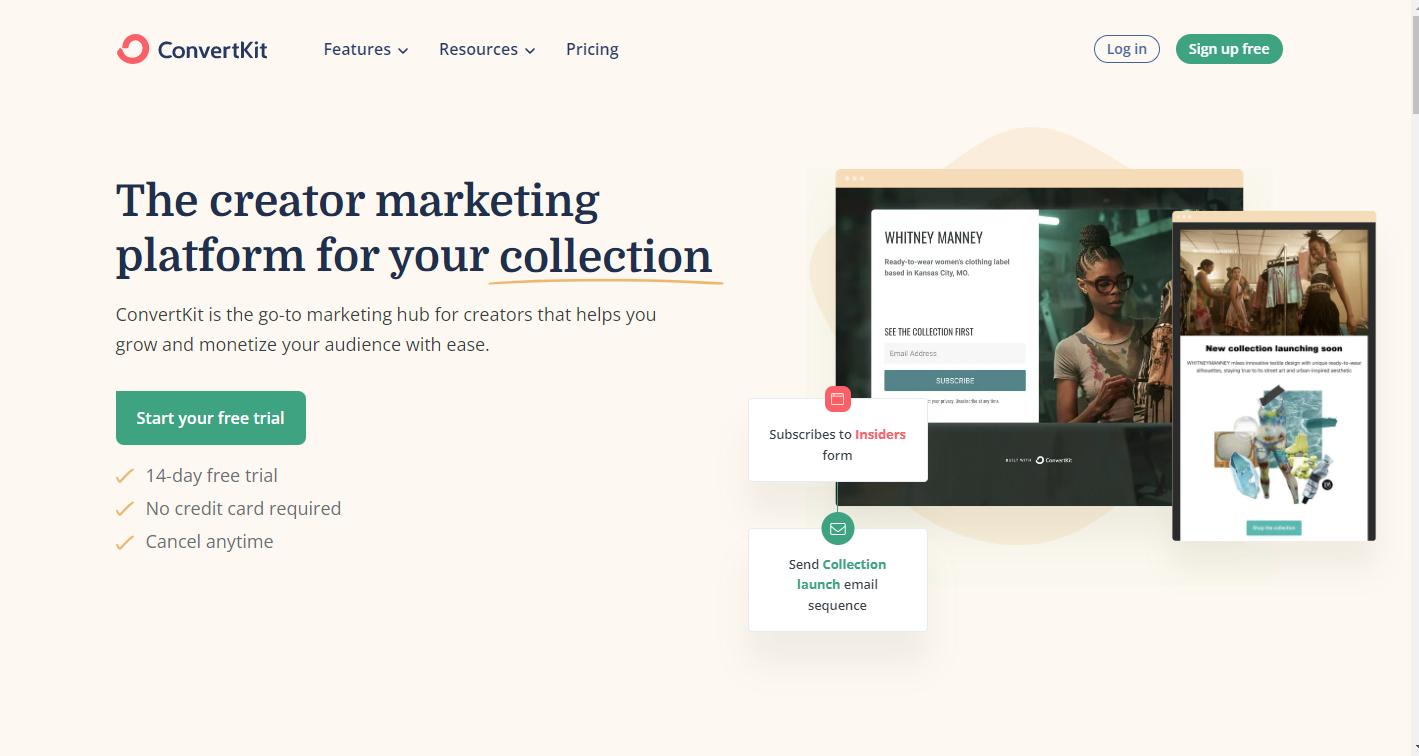 ConvertKit is a creator marketing platform that helps businesses create and deliver targeted campaigns to their customers. With features such as automated email sequences, segmentation, and landing pages, ConvertKit allows businesses to create personalized campaigns that engage customers, helping to increase conversions.
30. Wix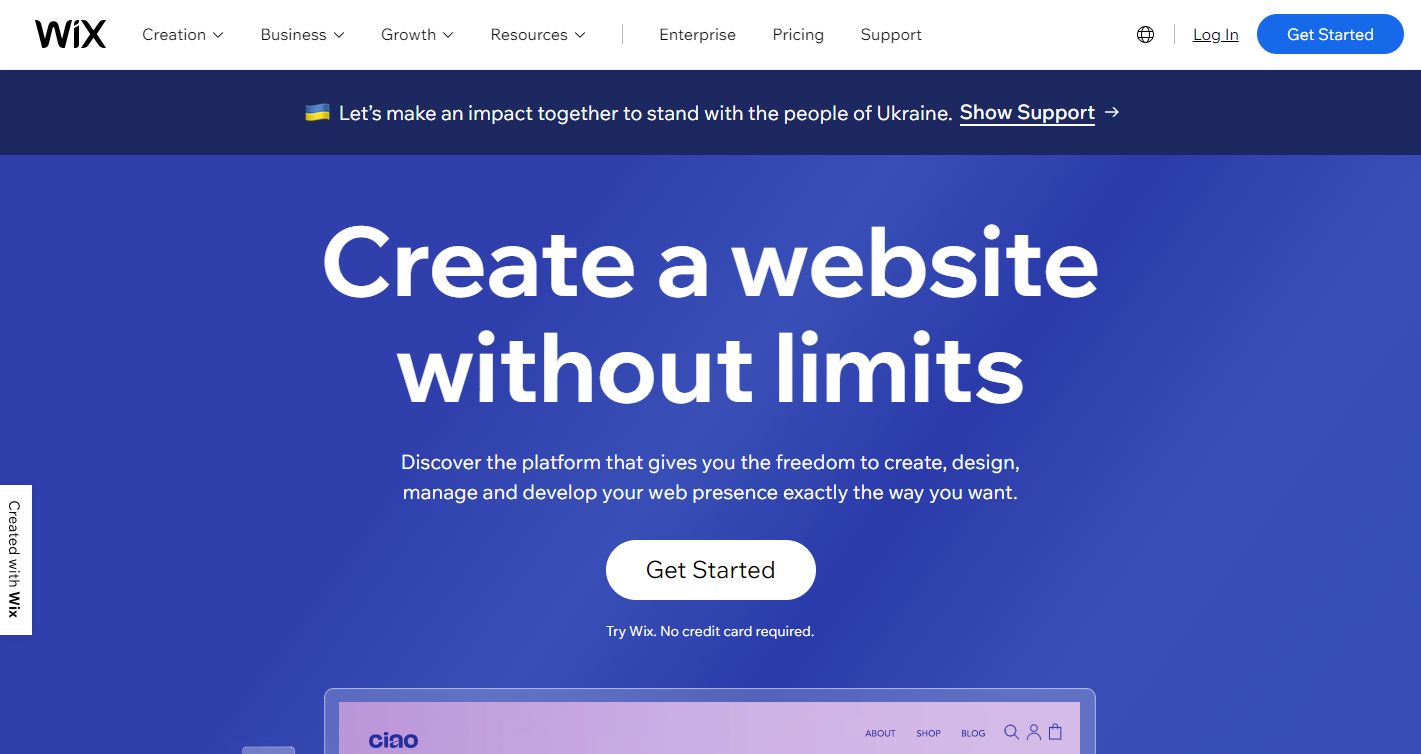 This website builder helps businesses create stunning websites, mostly ecommerce sites without any coding. Wix's drag-and-drop features, customizable designs, and search engine optimization (SEO) tools allow companies to launch websites quickly and easily. This helps businesses attract more visitors and convert them into customers.
Increase B2B Sales With CRO Today
Conversion rate optimization is a crucial aspect of digital marketing that can have a significant impact on the success of a business.
By leveraging the strategies and techniques used by the top 30 B2B websites highlighted in this article, businesses can improve their website performance, increase their customer base, and drive more sales.
Whether you are looking to improve your lead generation efforts, streamline your sales process, or simply make your website more user-friendly, these top websites in the b2b industry offer a wealth of inspiration and resources to help you succeed.