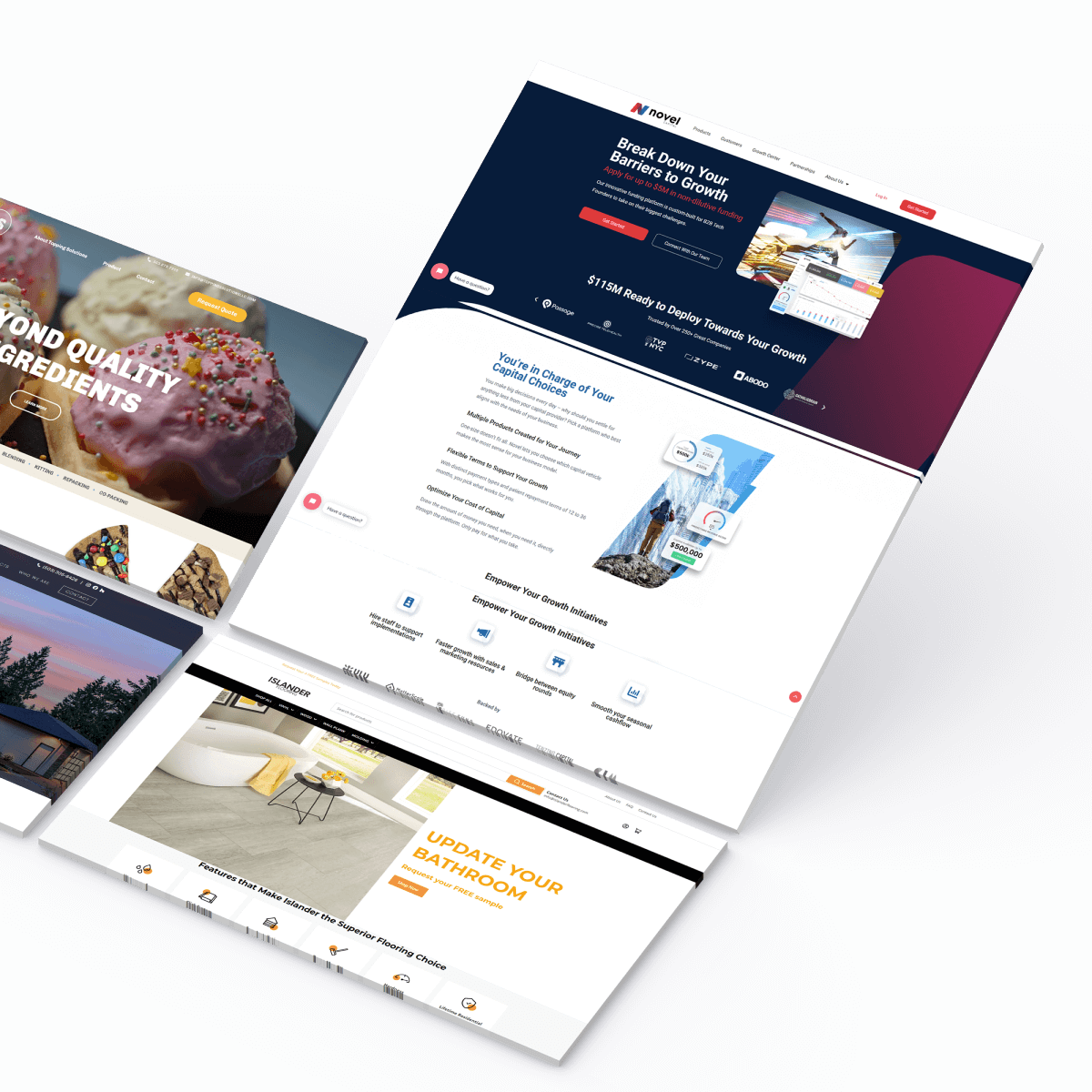 Expert Shopify Development Services to
Build and Grow Your Online Store
Cyphon Digital can elevate your online store with full-service Shopify website development services that make your business stand out in a crowded online marketplace with visually appealing designs, easy-to-use functions, and a store rich with useful, customer-centric, and time-saving features.
Our
Custom Shopify

Website Development Services
With over 20 years of experience, Cyphon Digital offers the perfect combination of Shopify website development expertise and affordability. That's because we customize our services to match your budget and offer a one-shop-stop experience that lowers our prices.
Plus, we combine conversion-rate experts with web development specialists to increase ROI and ensure your Shopify store setup exceeds expectations.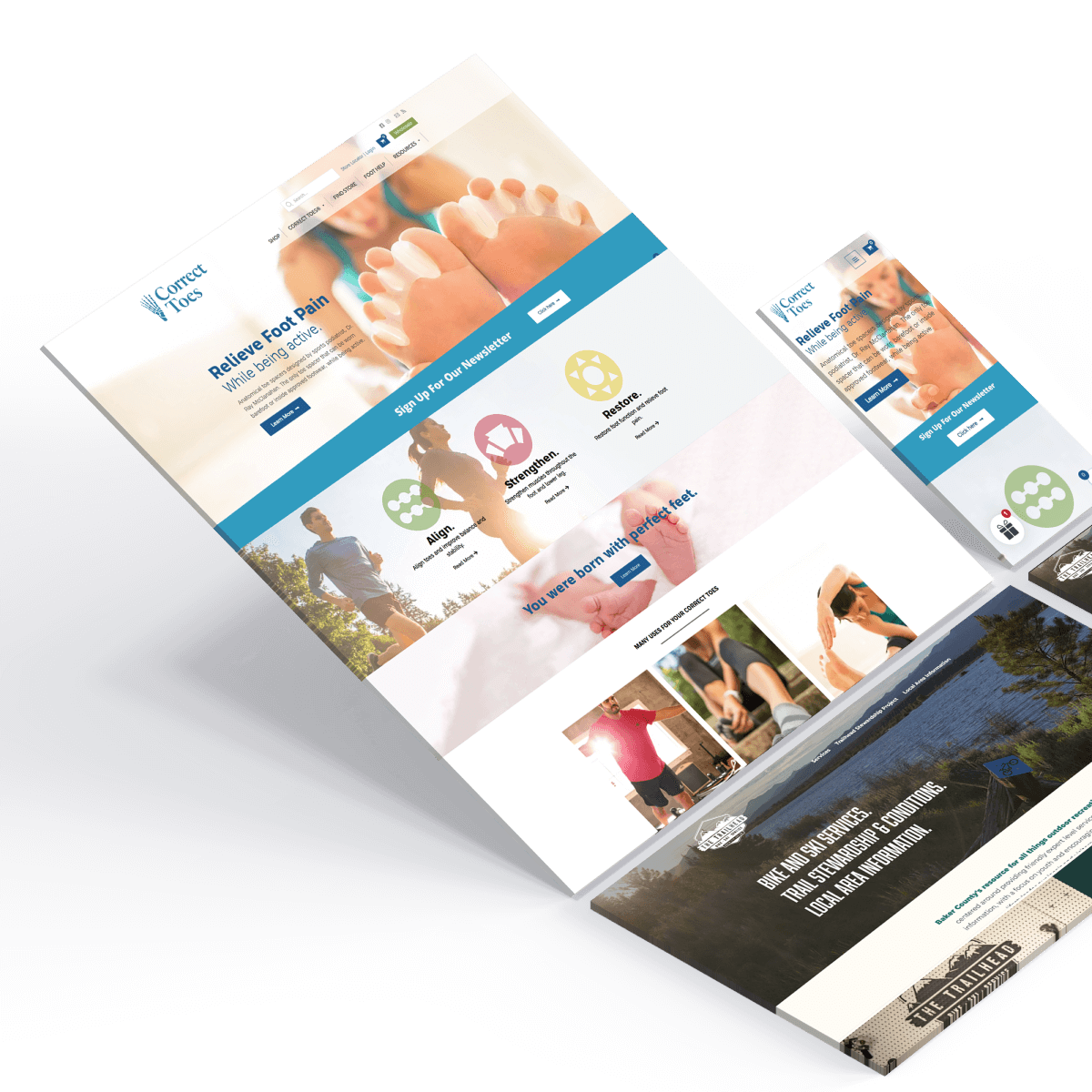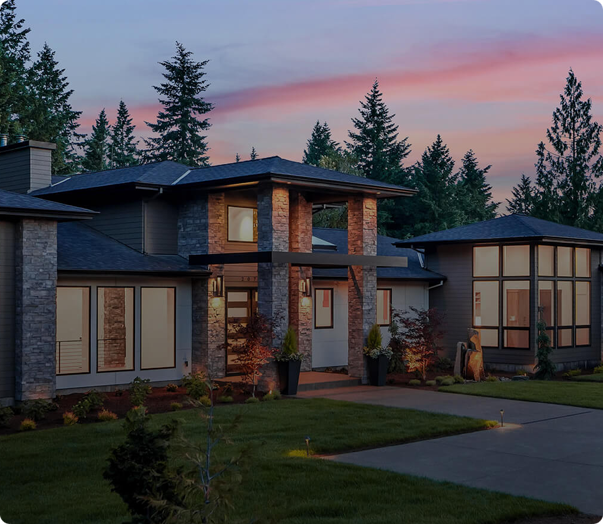 Nordby Design Studio Transformation
Discover Our Shopify Website Design Success Stories
Cyphon has developed successful Shopify websites for local businesses, large startups, and more in a variety of industries. With every client, we offer unique services depending on specific goals, budgets, and expectations.
Experience the Benefits of Our Custom Shopify Development
With our Shopify design and web development company on your side, you'll get a wide range of services designed to not only save you time launching or improving your store, but to enhance your business with a visually appealing design, helpful features, and more.

Mobile-First Focus
By building your store for mobile first, we target the 79% of Shopify traffic that comes from mobile devices without compromising desktop responsiveness. Our mobile-first Shopify app development approach makes it easy for customers to find what they are looking for and have a positive experience, no matter what device they use!

Enhanced Theme or Custom Theme
Cyphon Digital can make your storefront stand out among 4.5 million worldwide Shopify stores with a 100% custom theme that matches your brand and accelerates your growth, unlike generic templates with boring web design.
Our talented Shopify theme development specialists can develop your on-brand theme complete with a conversion-optimized layout, user-friendly plugins, and more.

Search-Engine Friendly
Our Shopify e-commerce development specialists can develop your store with search engine rankings in mind, which drives more traffic. We can even manage your content to be Shopify SEO-friendly content to attract organic customers to your professional website.

Advanced Features
To help your online business stand out and amplify your brand on the Shopify ecommerce platform, we offer advanced features including interactive content, calculators, in-store product pages, integrated reviews, advanced search features, and more.

Streamlined Checkout Process
It's a good idea to make spending money as easy as possible for your guests. We can make the entire checkout process user-friendly with engaging features, simplified payment gateways, customized shipping options, and a tailored user experience designed for your specific customers.

Secure Transactions
We can tighten your ecommerce store security and protect user data with custom development features, fraud protection, custom permissions, malware prevention, two-step authentication, and more. This builds credibility and trust in your Shopify platform brand.

Conversion Optimization
Our team of experts leverages decades of experience from successful e-commerce websites to give your store an unfair advantage. We design every aspect of your store with your target audience in mind, ensuring that every element is optimized to convert visitors into customers.

Ongoing Support
When you encounter bugs or glitches with your Shopify store development, Cyphon Digital ecommerce development services will be on your side to fix them with minimal interruptions to your operations. We'll be here to answer your questions and provide complete support to help your business grow.
Our Shopify Development Process
Shopify Website Development FAQs
How much does a Shopify development company cost?
The short answer is that it depends on the Shopify development agency you choose and the services you need.
At Cyphon Digital, we price our Shopify store development services based on what you need with simple customization projects starting at as low as $1k while complex stores builds can cost anywhere from $5k to $10k or more.
To tell us everything you need and learn more about how much our services might cost, schedule a free discovery consultation.
Why should I hire someone for Shopify web development services?
To put it simply, a specialized ecommerce development company offers expertise that can enhance your store, improve performance, boost conversions, and upgrade credibility. Cyphon Digital Shopify experts can create a custom theme, unique features, and helpful functions that support your business. Plus, our advanced development team and design services ensure your website is designed to handle future growth and more traffic, data, and content.
Can you help me develop and launch a brand-new Shopify store?
Yes! Whether you need to update and upgrade an existing Shopify store or create a professional one from scratch, Cyphon Digital is your Shopify partner. Contact us today to learn more!
What if I have a website that just needs improvement?
What if I have a website that just needs improvement?
Cyphon digital offers personalized services including website redesign options to help you enhance and upgrade your existing website.
For over 20 years, Cyphon Digital has helped businesses drive revenue with professional website designs customized to suit their goals, values, and industry. Our collaborative approach and dedication to your success starts with a complimentary discovery consultation.