When you look up digital marketing and branding on the internet, one thing that pops up repeatedly is "digital presence". But what does it actually mean? Well, it is the total sum of what everyone on the internet can find out about you or your business. But, unfortunately, we often find that it is one of the most neglected aspects of companies. 
At CyphonDesign, we specialize in providing top-notch digital marketing and branding solutions to businesses that focus on boosting digital presence. Our custom take on digital presence management focuses on organic growth. So we know all the strategies that will help you boost your presence. 
And you got lucky today as we will present you with some digital presence boosting strategies that you can quickly adopt in hopes to increase online presence. These strategies will require time investment and a systematic approach to building visibility, but it's nothing beyond your reach.
How to Increase Online Presence?
In the old days, all you needed for digital presence was a live HTML page, but now there are over a billion websites to compete with, so your website is just a needle in a humongous haystack. 
However, there are several tools that you can strategically use to impose your digital presence in the online sphere. Tools like websites, blogs, social media platforms, as well as digital advertising, local search, newsletters, YouTube channels, and many others help you manage your presence and expand your reach. 
1. Make Sure Your Website is Well-Optimized
Even a few years before, small businesses didn't think about having a website because they lacked the resources or the skills to build a website. However, that mentality is now obsolete with simple solutions that make creating websites easier for everyone. 
Nowadays, 90% of consumers search for products/services online, and not having a website right now isn't a wise choice for any business. However, we understand that you may see many other companies in your niche having over-the-top websites that seem expensive and are overwhelmed by them. 
You don't have to overcomplicate things. You can start with a simple website that provides value. Start to showcase your work, contact info, a biography, testimonials, and a blog, and that will be enough. 
Then, make sure you optimize the website to load faster, be mobile-friendly, easy on the eyes, and house updated information. Also, make sure you optimize your URLs. Once you have a perfectly optimized website and see growth, you can create a mobile app for your brand.
2. Engage to Blog Posting
Blogs are a fantastic way to engage and generate interest. It's also the best way to establish yourself as a thought leader. Once you create a blog, you can share it on every online channel out there that raises your brand awareness and boost your digital presence. 
So if you want your brand to increase online presence, make sure you include a comprehensive blogging campaign as part of your digital marketing and branding strategies. Always quality-check your blogs and make sure it is well-written, relevant to your target audience, and engaging. 
Remember that your blogs should address your customers' problems and provide the best solutions. You have to update the blog regularly if you want to boost your digital presence. Always provide fresh information about your brand; it helps you build a following and improve your SEO rankings. Eventually, you will see higher website traffic, attract leads, and increase conversion rates if you keep at it. 
3. Create a Buzz on Social Media
Social media is one of the cornerstones boosting your digital presence, and there is no better medium to see fast growth than social media. First, however, you need to choose your social media channels wisely. Now, it's easy to find your social channels. 
All you need to do is find out where your target audience hangs out online and start being active there. Remember, you don't want to be in a position where you lose several great opportunities to grow your business because you don't have a social media presence. If you play it right, you will be able to reach millions of people and spread the word about your business quickly and easily. 
Consistency is key to growing your social media presence and in the long run, increase online presence. So make sure you stay active, share every relevant image, video, and blog post, and eventually, you will see more traffic, increase conversions and sales, and build your brand's visibility. Also, talk to your team and ask them to share the content on their social profiles and that will extend your reach and help you build trust with potential and current customers.
4. Consider Email Marketing & Guest Posts
Email marketing and guest posting have been around since the dawn of digital marketing. They are still one of the best strategies to increase online presence, even in the age of social media and video. 
Even now, email marketing strategy remains a more efficient way to acquire customers than social media. When creating an email marketing campaign, you should make sure it is optimized by segmenting your list like new subscribers and engaged customers, ETC. 
Craft your emails to have customized messages and find out when is the right time to send the email. Once you are done with the email campaign, your work only starts. Make sure you check out the data and analyze all the aspects of the campaign to find out what works and what doesn't to optimize your next campaign.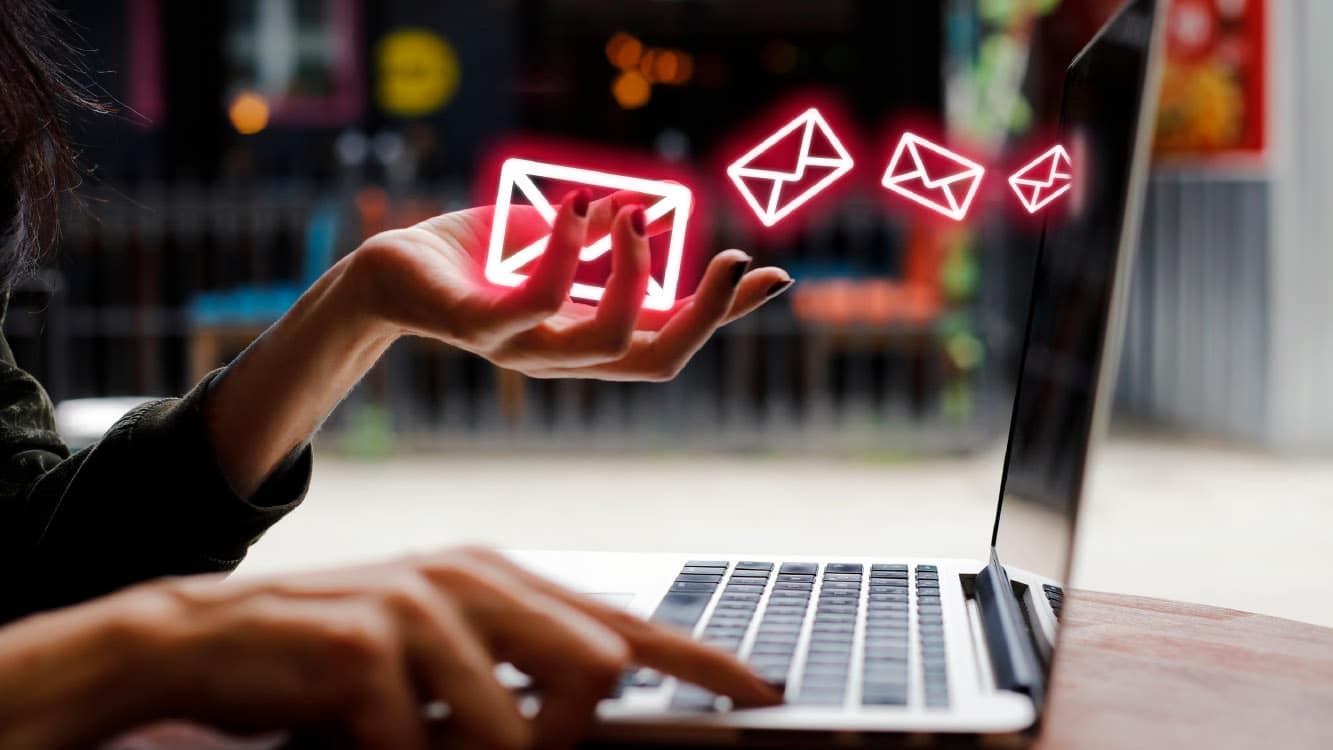 Now, guest posting is another fantastic way to increase targeted exposure and earn credibility. If you get to post your content on an established website or blog, such as Entrepreneur, Inc or Forbes, it is an excellent opportunity to boost your brand. These blogs and sites have huge authority and more audience than your site. If their audience likes what they see from your content, they will visit your site and follow you on social media.
5. Work on Eye-Catching Visuals
One of the best ways to build a following and have people fall in love with your brand is by utilizing engaging visuals. You can use them to tap into people's consciousness. Utilizing eye-catching and relevant images will enrich your library of content but if you want to see real growth, make sure you opt-in for videos. 
According to digital marketing and branding experts, a good content strategy helps with SEO and vice versa. So make sure you create fun videos for your website and blog. For example, try creating an "About Us" video, tutorials, or demonstration videos to increase your SEO rankings. Remember, 85% of online users prefer watching videos. So try to integrate videos as much as you can to increase online presence. 
Bonus: Work With Specialists!
So, those are some of the best digital strategies that you can incorporate into your campaigns to increase online presence. Make sure you dive deep into your niche to find out your unique prospect for your target audience. However, doing all these and maintaining the business can be an overwhelming task, and that's where Cyphon Digtal comes in. 
Our custom analytics-centric approach to digital marketing and branding ensures we provide highly optimized solutions to not only build a brand but to increase your digital presence. So if you are looking for top-notch solutions, then feel free to get in touch with us.